12 November, 2023
A safer crossing for pedestrians
CROSSING Raglan Parade near the Hider/Ardlie street intersection is now much safer thanks to the recent completion of a supervised school crossing.
By Staff Writer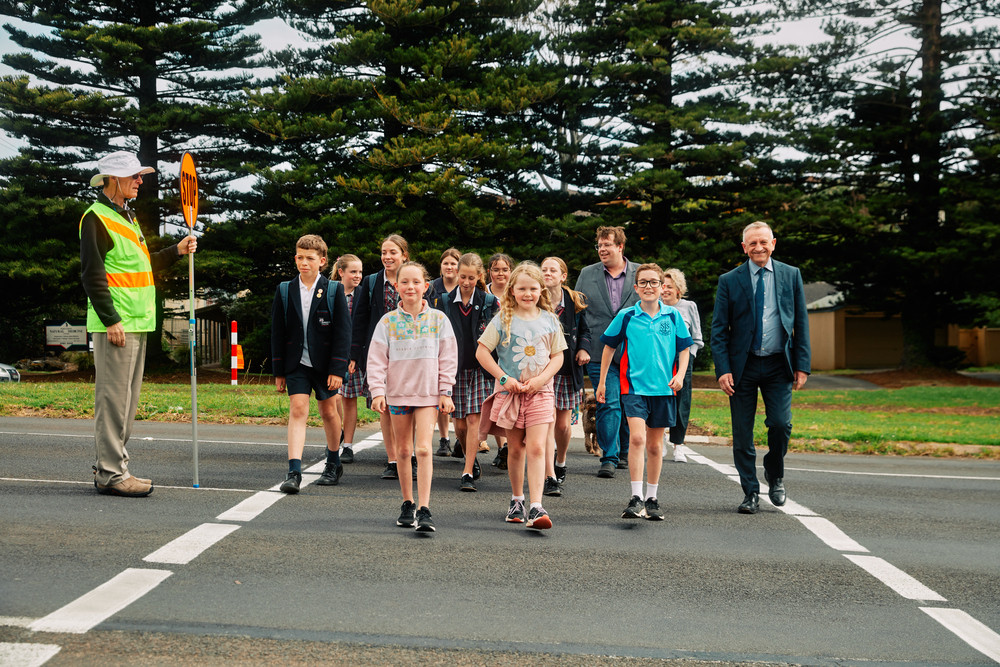 This safety improvement follows the introduction of a 40km/h speed limit during school times along this section of Raglan Parade, which was introduced in August. 
As part of the same project, the footpath on the west side of Hider Street was extended all the way to Raglan Parade to connect it with the new crossing. 
Warrnambool City Council understands that there is more work to be done and will continue to lobby for funding to further improve safety at this intersection, as well as at the nearby Fitzroy/Botanic Road intersection.
Most Popular