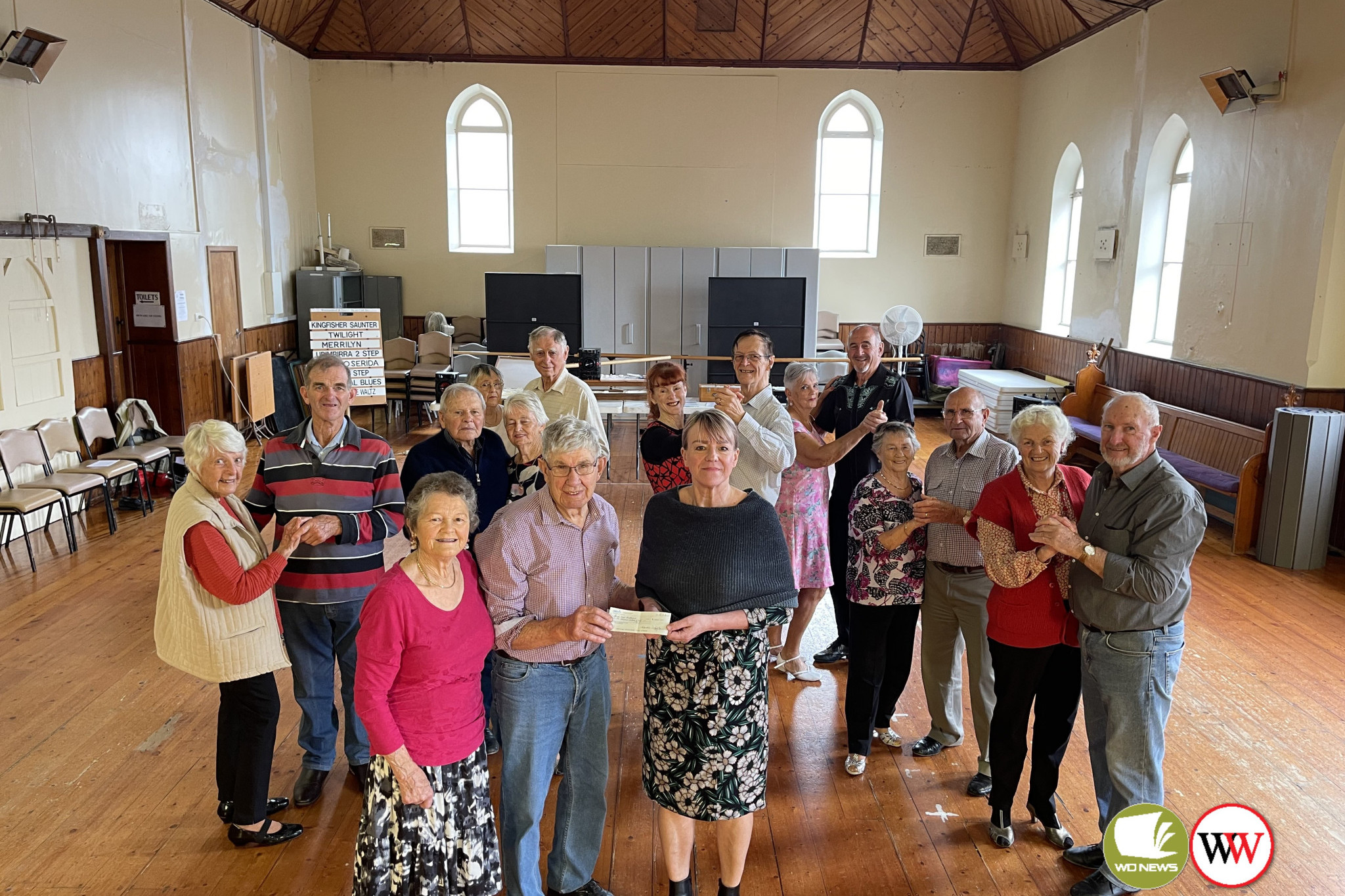 SOUTH West Healthcare (SWH) has this week received a $1,000 donation thanks to the generosity of a group of local dancers.
1 December, 2023
NOT even Sunday's cool and overcast weather could dampen the spirits of the large crowd that gathered to honour and...
2 December, 2023
CHRISTMAS tables across the district will be filled with the sweetest,...
MOYNE Shire Council has issued an urgent warning to all residents to...
Police are appealing for witnesses to come forward following a near-miss...
COMMUNITY facilities at Koroit have been boosted with the recent completion of a long-awaited barbecue and shelter at...
1 December, 2023
A NEW hospitality passport course at South West TAFE will help to...
Warrnambool Bridge Club members meet regularly at Brauerander Reserve to...
PORT Fairy Folk Festival has announced even more artists for its March...
DUE to an increase in demand from the community, the justice of the peace (JP) 'sign-in centre' at Warrnambool police...
2 December, 2023
REGIONAL lives continue to be placed at risk according to Member for...
COMMUNITY assistance remains at the fore in all of our district Lions...
THE Warrnambool community is encouraged to have its say on the council...
TWILIGHT golf continues to attract good numbers to the East Framlingham Golf Club.
3 December, 2023
TEN year-old Declan Membery continues to shine in the bowling alleys.
A FREE community Rally4Ever program has been launched in Warrnambool.
RAIN forced the abandoned of all but two Warrnambool and District...
Most Popular