26 May, 2023
A truly unique experience
FOR a truly unique experience, garden lovers and others keen on learning more about Australia's native bush food plants should head to the Worn Gundidj Nursery.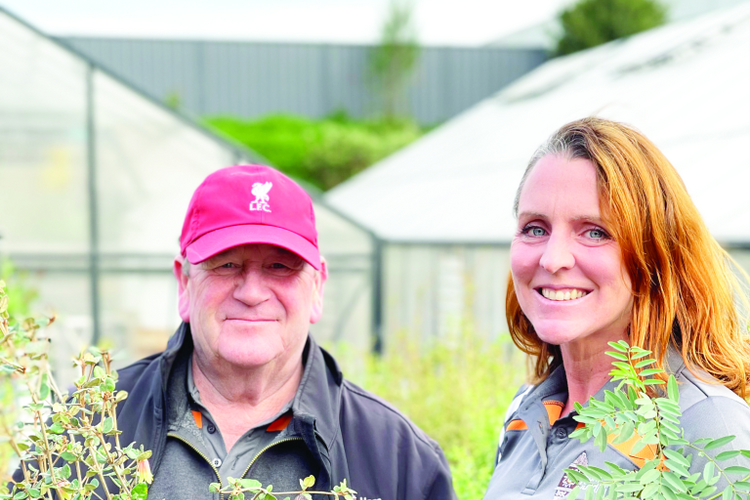 Located in Rooneys Road, Warrnambool, the nursery boasts an intriguing range of bush food plants that have been carefully chosen and cultivated to thrive in their natural habitat. 
This not-for-profit enterprise is First Peoples-led and focuses on delivering better outcomes for staff, customers, the community and local environment. 
"Our customers love discovering our native nursery plants," nursery managers Chantal and Pete said. "We use local native seeds, which are sourced from diverse eco-systems, to propagate our hardy plant range. 
"This provides unique value to our community and commercial customers." The Worn Gundidj Nursery supplies plants for re-vegetation projects, shelter belts, sustainable gardens, agriculture and land care and conservation work. 
As the leading stockist of plants native to the Great South West, the team at Worn Gundidj can deliver stock for projects big and small. 
"Our staff can help you identify the plants you need whether that be native, drought resistant, environmentally or insect friendly," Chantal said. 
"We have a range of specialist plants which are perfect for landscaping your home, re-vegetation and agricultural projects." 
The nursery team at Worn Gundidj are friendly and welcoming, and are happy to discuss what plants best suit your garden and environment. 
"We support First Peoples job seekers and community members experiencing disadvantage," Pete said. 
"We offer a raft of social engagement programs throughout the nursery as well as employment and participation opportunities; working closely with local councils and community groups."
The nursery is open from 9am-4.30pm weekdays. Phone 0428 318 876 for more information or to place your order. 
Alternatively, check out the nursery's website at www.worngundidj.org.au/nursery
Most Popular