7 July, 2023
Act now for a healthier future
WITH professional support and guidance, coupled with a healthy lifestyle, there is hope for a better future for those living with diabetes.
By Staff Writer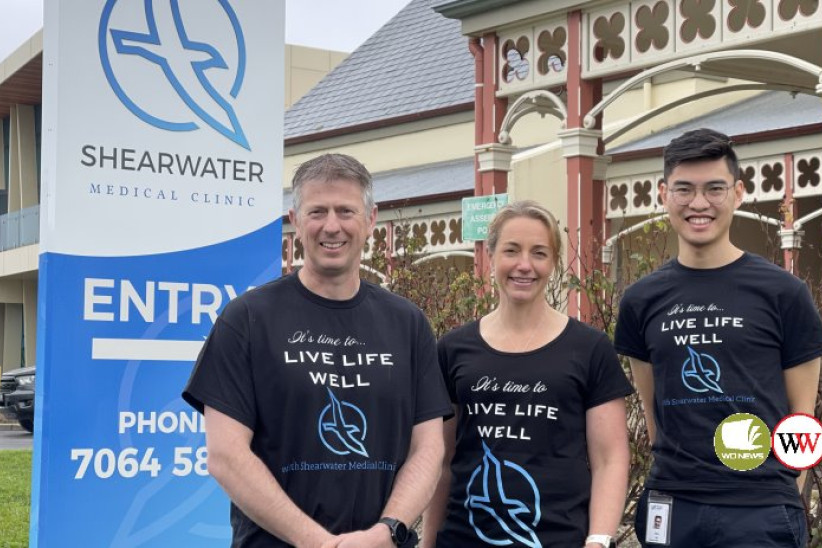 Diabetes educator and practice nurse at Port Fairy's Shearwater Medical Clinic, Linda McPherson, is working closely with patients to ensure they 'live life well.' 
"Patients with type 2 diabetes have a very real chance to lead a healthy, active lifestyle if they follow the low carb, healthy fat approach," Linda said. 
"Like so many diseases, prevention is certainly better than cure and we can all work together to not only improve a patients' condition but, in some cases, reduce their dependency on insulin." 
With Diabetes Awareness Week just around the corner (July 9-15) Linda is hoping to encourage people to speak with their local GP if experiencing any symptoms. 
"Feeling tired, lethargic, thirsty, not sleeping well and feeling constantly hungry is not normal and these are all possible signs of diabetes," Linda said. 
"Life is certainly getting busier for most of us, and that's become the norm, but we need to take notice of our bodies and for those at high risk, a simple blood test can provide some answers. 
"We all want to work towards a future where diabetes can do no harm but to achieve that we must act now to change the trajectory of diabetes in Australia and better support people living with or at risk of diabetes."
Recent figures show more than one in 20 people are currently living with diabetes - a national average of 5.8 per cent - with rural areas only slightly better at 5.6 per cent. 
"Sadly we're seeing type 2 diabetes in younger people; those in their late teens and early 20s. It's not an old person's disease but it's certainly something that we can help prevent through healthier lifestyle choices." 
Not to be confused with type 1 diabetes, which is an autoimmune condition where the body's own immune system is activated to destroy the beta cells in the pancreas which produce insulin, type 2 diabetes is often associated with 'modifiable lifestyle risk factors.' 
"People may be able to significantly slow or even stop the progression of the condition through changes to diet and increasing the amount of physical activity they do," Linda said. 
"So the future can and will look brighter if changes are made. A sedentary lifestyle and poor eating habits does not equate to a healthy life."
At the peak of the COVID-19 outbreak, when people were encouraged to stay home, there was a dramatic downturn in the number of visits to GPs. This, in turn, has often led to people neglecting their health and missed diagnosis. 
"We were all told to stay home as much as possible and many people didn't even visit their GP when they felt unwell or not quite right," Linda said. 
"The effects of diabetes can be quite devastating, including everything from heart attacks and strokes through to kidney disease, dialysis, wounds that won't heal and even loss of limbs. I cannot stress enough the importance of early diagnosis and treatment if needed."
Linda and the team at Shearwater – including doctors Cameron McPherson and Shen Lu – are encouraging anyone who may be suffering from any of the early warning signs to see their local GP. 
"By promoting National Diabetes Week we want to kick start conversations about the impact of diabetes in the community and to drive change and create hope for the future," Linda said. 
Most Popular