12 November, 2023
Behind the bale... City's youngest mayor
AT 34 years old, Warrnambool's newest mayor Ben Blain is also believed to be one of the youngest in the city's history.
By Staff Writer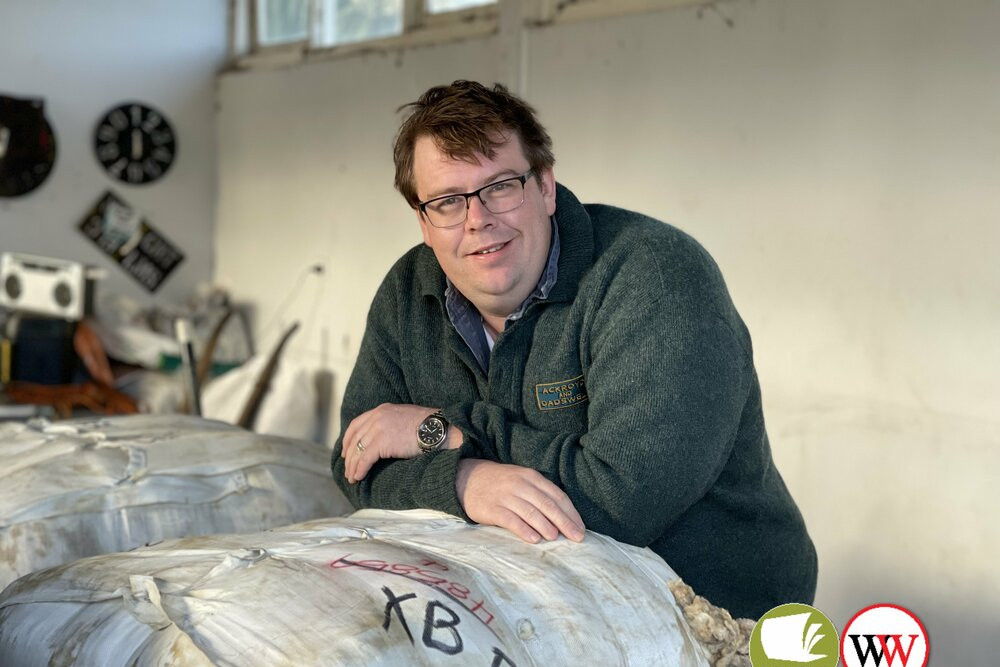 Juggling a Mortlake-based business with his recently acquired mayoral duties has become a daily challenge for this enthusiastic leader but one he is relishing. 
Taking on the top job was originally never in his plans. Ben Blain was elected to Warrnambool City Council in 2020, determined to make a difference to the lives of not only those living in the municipality, but to its many thousands of visitors. 
One of his great inspirations in his life to date, his grandfather Bill, devoted a large part of his life to working for the city council and South West Water and is also one of Ben's greatest fans. 
"My grandfather, who sadly recently passed away, lived independently in his Warrnambool home and was just amazing; he inspired me every single day and always will," Cr Blain said. 
"He and my grandmother (who sadly passed away a few years back) lived in Warrnambool for more than 50 years; and it has also been home to my wife Natalie and I for the last five.
"Alongside Natalie, my grandfather was there when I was officially sworn is as Mayor and I'm told there were a few quiet tears shed; he was pretty proud and that's special." 
While he may be new to the mayoral robes, Cr Blain is by no means new to leadership roles within the community. 
For four years he held the position of vice-president of the Warrnambool Ratepayers Association and has been a member of various community clubs and organisations in the past.
"I'm a big believer in you get back what you put in; it's a privilege to be able to be a part of the community in an active and positive way and to be in a position to make a difference." 
And while he didn't expect to become mayor, his election to the council's top job is one that he has embraced with both arms. 
"Being mayor has given me the chance to meet so many people from a variety of community groups, clubs, organisations and charities that I may otherwise have never had the opportunity," he said. 
"Being on council has really opened my eyes even further to just how great this city of ours is. 
"We have so many exciting projects and plans, both now and for the future, that we will be working on in consultation with the community." 
This includes a master plan for Brierley Reserve, the development of the West Warrnambool Neighbourhood House and a funding push for the protection of the rock wall at the breakwater. 
"The future use and development of the former saleyards site in Warrnambool is also a big issue to be looked at, along with the aquatic strategy. 
"The outdoor pool is over 60 years old so we really need to decide what to do there and sooner rather than later." 
Cr Blain is also concerned about the issue of key worker housing across the City.
"We currently have a big issue with housing our workforce; if we can't house workers then we can't grow as a city. Hopefully we can attract a major housing provider to our region."
And with the next council elections scheduled for October next year, this new mayor certainly has his work cut out for him if he is to achieve his goal of "getting as much done as possible before then." 
"I'm all about working with the community to see where our priorities lay and to get the jobs done," he said. 
"This is a wonderful city to live and work in, and to visit, and it's so exciting to be able to play even just a small part in its development and progression." 
Most Popular