19 October, 2023
Blak Market a success
FRAMLINGHAM artist Jess Chatfield revelled at the opportunity to show her wares during a recent Blak Market in Warrnambool.
By Staff Writer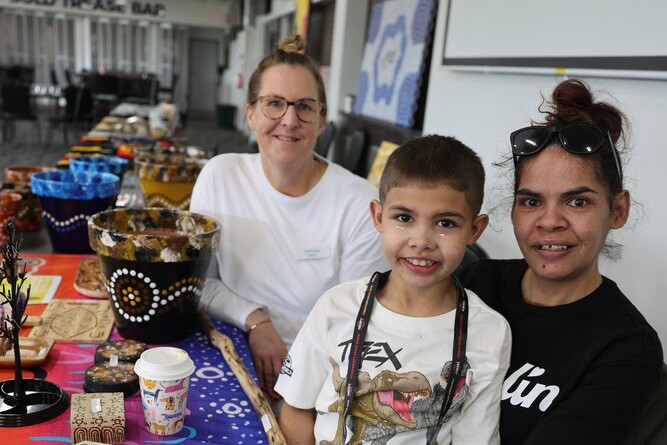 The market was held in conjunction with a mental health promotion day at the Wannon Rooms last Friday.
"The day gave First Nation artists, creators and makers the chance to show and sell their creations and to also listen to Uncle Kutcha speak about mental health and community," Ms Chatfield said. 
The day was hosted by Wellways and was a huge success according to manager Sarah Petschel. 
"It was a lovely day for everyone and was very well supported not only by the artists themselves but the community in general," Ms Petschel said. 
"We had some lovely displays which were certainly appreciated by visitors." 
Those who missed last week's opportunity to view the incredible range of products will have another opportunity to do so during a multicultural market at the Civic Green this Saturday from 10am-3pm. 
Most Popular