12 May, 2023
Blues sit fifth
SOUTH Rovers handed Nirranda its third win of the season last weekend, with the Blues now sitting in the top five.
By Staff Writer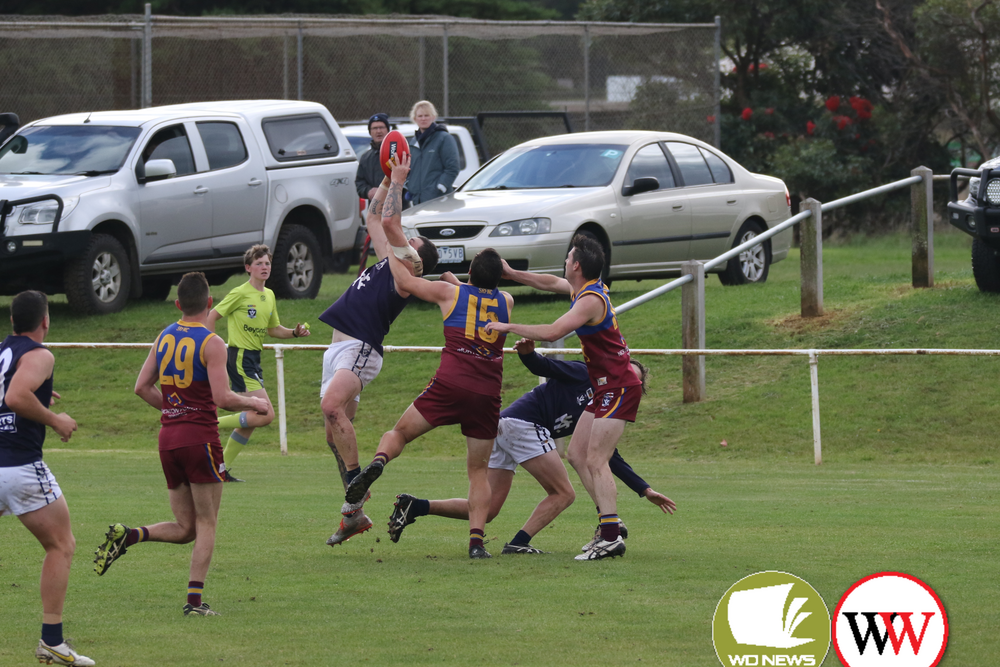 A 37-point win at Walter Oval sees the Blues in fifth spot on the Warrnambool and District ladder, just percentage above Allansford in sixth.
Best for the Blues were Isaac Stephens, Jason Lee, Jack Primmer, Jeremy Stacey, Dylan Lees and Jarryd Walsh. 
Jack Primmer booted four goals for the victors and was well supported by Max Primmer and Stephens with three each, Lees (2), Walsh and James Willsher (one each). 
Best for South were Kurt Lenehan, Matt Edwards, Jaxen Dalton, Trent Harman, Sandon Williams and Beau Turland. 
In other round five games last weekend, Panmure overcame Dennington by 30 points, Merrivale was too strong for Allansford to the tune of 44 points, Russells Creek were big 138-point winners over Old Collegians while Kolora Noorat was too strong for Timboon. 
In the reserves last Saturday, South Rovers restricted Nirranda to just one goal, three behinds and went on to score 5.7.37.
Best for the Blues were Brady Croft, Patrick Lee (one goal), Beau Ubergang, Will Willsher, Jake Hards and Lochie Cook while for South, Ethan Boylan, Jake Bacon, Brendan White, Tyson Hales Morton, Daniel Dobson and Brad Bushell were best. 
Nirranda, at home tomorrow, will take on seventh-placed Dennington who will be keen to add win number three to their tally.
In other Warrnambool and District round six games tomorrow, Allansford will host South Rovers, top side Merrivale will travel to Timboon, Panmure will be home to Russells Creek and Old Collegians will host Kolora Noorat.
Most Popular