6 October, 2023
Britnell highlights childcare crisis
SOUTH West Coast MP Roma Britnell has hit out over the government's "failure to address the childcare crisis in our area".
By Stewart Esh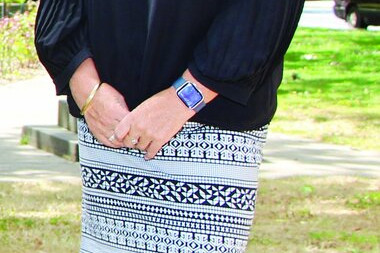 Ms Britnell believes the child care situation across south west Victoria is preventing parents from returning to work during a period of workforce shortages and cost of living challenges. 
 Ms Britnell expressed her disappointment after Labor blocked her motion calling for an inquiry into childcare availability to examine areas of improvements for Victorian childcare regulations and services to address accessibility issues and identify more flexible childcare opportunities for all Victorian families. 
Ms Britnell introduced the motion after speaking with multiple families in her electorate, who shared with her the challenges they were facing as a result of being out of the workforce (due to lack of childcare). 
"With interest rates rising and household essentials, including electricity and gas escalating in price, one less income stream is increasing the stress these young families face," Ms Britnell said. 
"This is a time sensitive issue which the government can and must fix and an inquiry would find immediate solutions." 
Ms Britnell believes the "refusal" by Labor to conduct an inquiry into the childcare crisis in regional Victoria highlights their disinterest in the struggles faced by young families who are desperate to return to work.
"Current childcare regulations in Victoria must be reviewed as they need more flexibility to suit an expanded range of childcare options," said. 
"Bespoke childcare options should be included in a review, including family daycare, in-venue care, long day care, occasional childcare and outside school hours care, to identify increased flexibility for families without compromising child safety." 
Most Popular