7 July, 2023
Callum earns national selection
GRASSMERE'S Callum Bridge has been chosen to represent Australia in the upcoming 2024 Hockey5s World Cup qualifying event.
By Staff Writer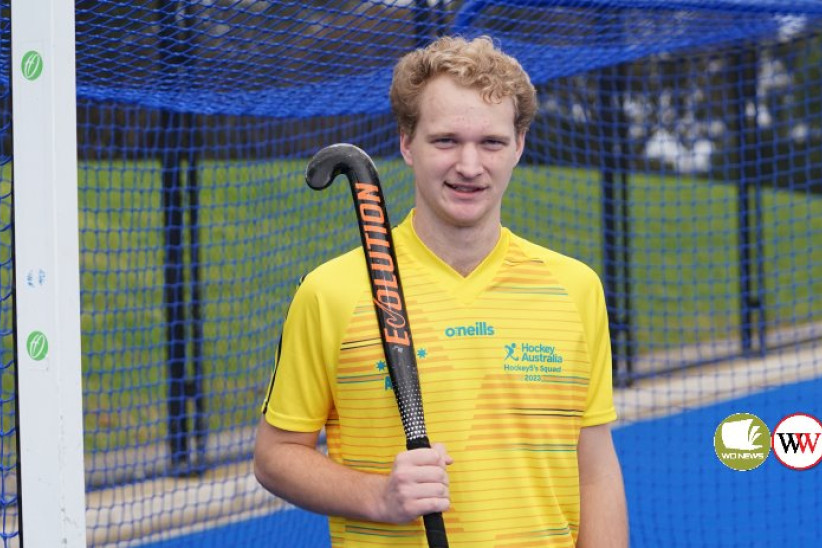 Bridge, a long time South West Academy of Sport (SWAS) athlete, was chosen for the team following the recent national trials, held in Warrnambool. 
The World Cup qualifying tournament will be held on the Gold Coast from next Monday and will run until Friday. 
The top three teams will advance to the World Cup scheduled to take place in Oman, Muscat, in January 2024. 
Callum's exceptional skills and dedication earned him an invitation to Hockey Australia's Hockey 5s trials which were held in Warrnambool during April. 
His journey to becoming an accomplished goalkeeper has been supported by his father and SWAS coach, Mark Bridge, as well as Olympic goal keeper Rachael Lynch, who has also mentored and coached him through the SWAS program.
Rising through junior state teams, Callum has honed his skills and developed into a formidable presence in the sport of hockey, and now marks a significant milestone in his career with his selection to join the World Cup squad. 
In addition to his selection for the squad, Callum has recently been named a member of the open-aged Country Victoria team. 
This team will compete in the national country championships, to be held in Shepparton this August. 
Callum's versatility and talent have not gone unnoticed, and his continuous contributions to the sport of hockey are commendable. 
While his journey towards the World Cup continues, Callum is also actively involved in coaching an under 12 team at the junior state championships in Melbourne. 
Demonstrating his commitment to the sport, Callum takes pride in nurturing young talent and inspiring the next generation of hockey players. 
Commenting on Callum's selection, Alistair Park, men's World Cup squad team manager, expressed his enthusiasm. 
"We are thrilled to have Callum Bridge on board for the Hockey5s World Cup qualifying event," Park said. 
"Callum's exceptional skills and dedication make him a valuable asset to the team, and we are confident in his abilities to contribute to our success. He has demonstrated immense potential, and we look forward to seeing him excel on the international stage."
Most Popular