2 June, 2023
Celebration day for Kelly Swamp
TWO natural wetlands near Warrnambool are getting some long-overdue recognition.
By Staff Writer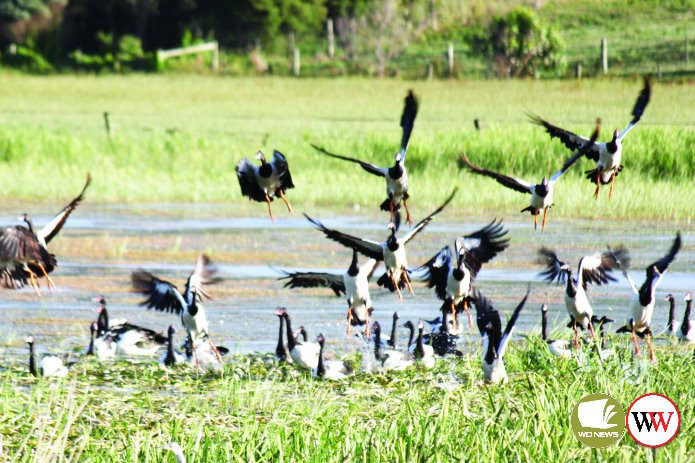 The importance of Kelly and Saltwater swamps will be celebrated on Saturday June 10 with the launch of a new booklet that traces their history and more recent volunteer work to monitor their biodiversity. 
The booklet follows two years of surveys that have highlighted the importance of the wetlands to native bird species. 
The surveys and booklet have been coordinated by the Warrnambool Coastal Landcare Network with funding from Parks Victoria's Volunteer Innovation Fund. 
Warrnambool and District Landcare Facilitator Geoff Rollinson said the project was designed to encourage volunteers and community groups to discover the attraction of Kelly Swamp and the nearby Saltwater Swamp and spread their charms to the broader community. 
"We recognise that to many members of the community Kelly Swamp is largely unknown and underappreciated," Mr Rollinson said. 
 "The project aimed to conduct surveys that engaged people from the community and from that perspective it has already been very successful." 
School groups, the Green Futures group and the Warrnambool St Ayles Skiff Community Rowing Club were among those involved as "citizen scientists" in the surveys. 
Project team members have noted that Warrnambool has largely 'turned its back' on the two wetlands since European settlement. 
However, with the nearby rail trail, the development of the Belfast Coastal Reserve Management Plan and the upcoming removal of the Midfield Meat processing facility, the wetland has come more into the public mind. 
The project seeks to promote that the wetlands are nationally significant, with high values for geomorphologic and ecological features and conservation importance. 
This is expected to help change public perceptions and increase understanding of this neglected area by collecting and celebrating its ecological values. 
The wetlands area is owned by three different farms and cattle graze in the area, although much of the area is managed by Parks Victoria for conservation purposes. About 160 bird species have been previously recorded around Kelly Swamp. 
The 2022-23 surveys detected 50 of these species and added one more to the list – the White-bellied Sea Eagle. 
The booklet, 'Skiffs, Schools and Scales - The Flora and Fauna of Kelly and Saltwater Swamps,' was compiled by Kirsty Hawkes with the assistance of Nature Glenelg Trust Ecologist Lachie Farrington and Mr Rollinson. 
The community is invited to attend the celebration and booklet launch at 11am next Saturday, June 10 at 60 Millers Lane, Dennington and can RSVP for catering purposes to facilitator@wcln.org.au by June 7. 
"We hope more members of the community will get out and experience a natural area that is so close but so unknown," Mr Rollinson said. 
The project was completed in partnership with Nature Glenelg Trust, Deakin University, Parks Victoria, Warrnambool City Council and St Ayles Community Skiff Rowing Club. 
Most Popular