21 July, 2023
C'mon Barbie let's go party...
WARRNAMBOOL'S Gateway Plaza was a sea of pink last weekend.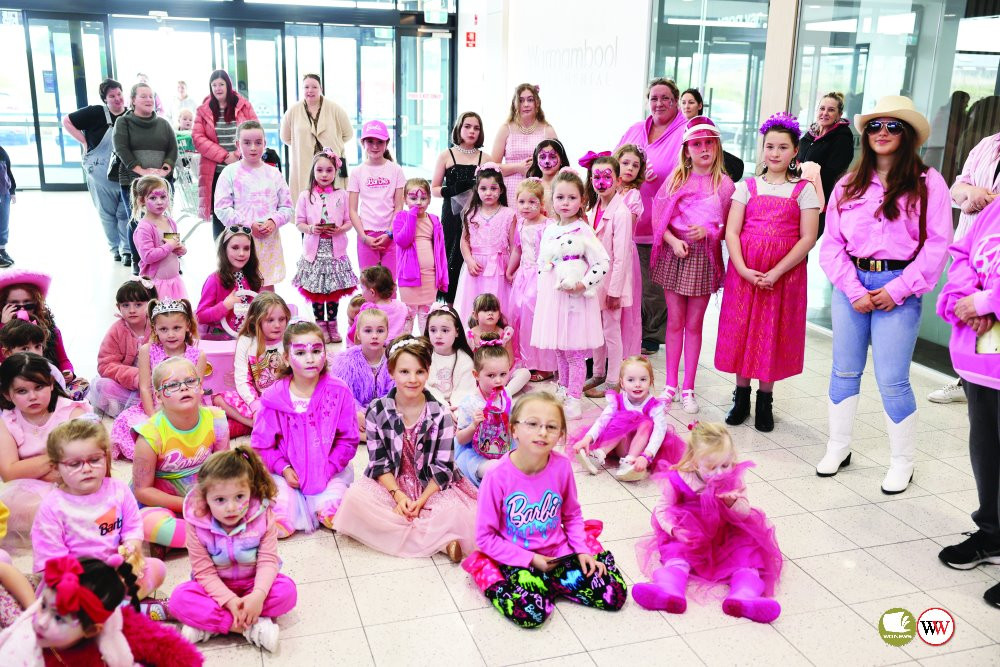 In the lead-up to this week's release of the new Barbie movie, the plaza played host to a special 'Barbie' celebration. 
An estimated 40-50 children (and some adults) of all ages came dressed in their finest pink outfits for a Barbie-themed parade and the chance to win some spot prizes, including tickets to see the new movie. 
"We had a terrific day; it was a very informal celebration of all-things Barbie and everyone loved the chance to dress up," centre manager Catherine Fitzgerald said. 
"The participation numbers really exceeded our expectations which was pleasing. Quite a few of our retailers stock Barbie-related products so it was terrific for them also. 
"The participants in the parade really put a lot of effort into their outfits and accessories." 
The Barbie movie, released yesterday (Thursday) can now be seen at Warrnambool's Capitol Cinema in Kepler Street.
Most Popular