10 November, 2023
Creek on top
RUSSELLS Creek remains on top of the Warrnambool District cricket ladder with four wins from the first five rounds.
By Staff Writer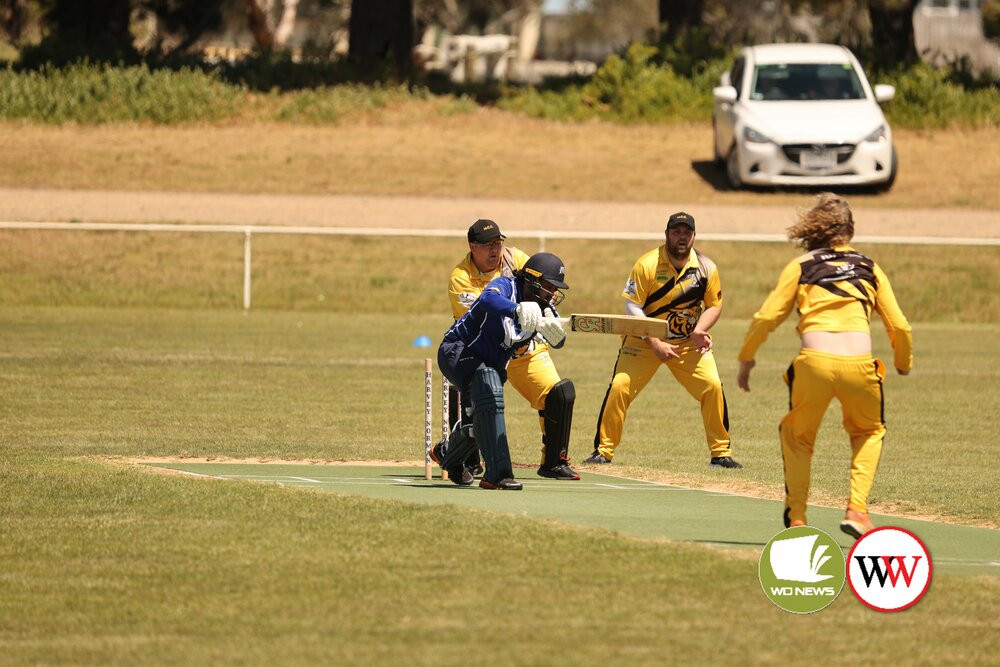 The Creek had to work hard for the points against Allansford Panmure last weekend, finishing at 10-186 before the Gators replied with 10-179. 
The visitors won the toss and elected to bat, with opener captain Cameron Williams posting 39 before being bowled by the Gators' Blake Mottram. 
Williams was well supported on the scoreboard by team-mate Jeremy Kiensrod who was run out on 20 and lower order batsman Noah Best who finished the day on 19. 
The Gators were eager to chase down the runs, with opener captain Shashan Silva reaching 48 being he was caught and bowled by Liyanage Perera. 
Christopher Bant was also effective with the bat for the Gators, reaching 44; likewise Noah Greene with 30 and Matthew Gome who contributed 12. 
Best of the bowlers for Russells Creek were Perera with 2-12 off three overs and Blake Evans 2-24 off 6.5. 
Other round five division one winners last weekend were Nestles over Wesley Yambuk, Port Fairy over Mortlake, West Warrnambool defeated North, Dennington over Brierly-Christ Church and Northern Raiders defeated Merrivale. 
Most Popular