11 August, 2023
Crystal Lee's legacy continues
WARRNAMBOOL'S Crystal Lee Johnson had a vision of a future where young cancer sufferers and their families had access to all the support services they needed locally.
By Staff Writer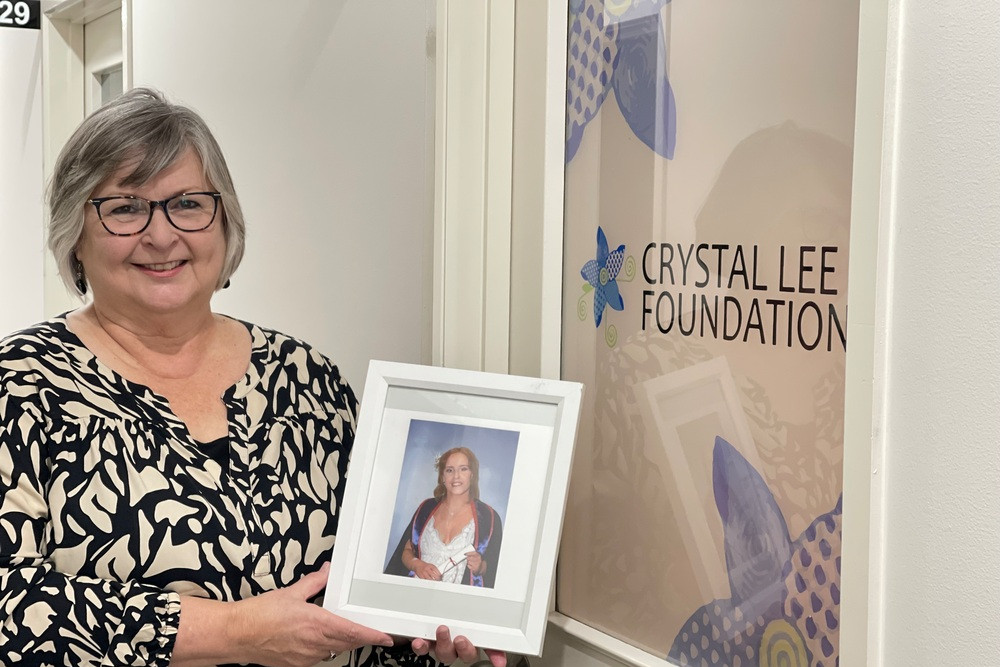 For three years the courageous teen battled her own fight with a rare form of cancer which, tragically, took her life at the tender age of 19 – just six weeks after graduating from year 12. 
The vibrant red-head brought happiness, laughter and light to all that she met and today, four years after her passing, her legacy lives on even stronger and brighter than ever. 
Crystal Lee dreamt of a foundation being formed in her honour which would help young people affected by cancer and their families. 
Just nine months after her passing, the Crystal Lee Foundation was born thanks to the efforts of her brave and inspirational parents, Jo Sinclair and Trevor Holcombe, and a band of volunteers right across the south west. 
The core of the foundation is its mission to support young people, from birth to 24 years, who are faced with a cancer diagnosis – and also to support their families. 
The foundation provides specialised bereavement and end-of-life counselling, practical support, memory making projects and activities, and to also enhance community awareness. 
It is a not-for-profit community organisation which receives no government funding, relying solely on the generosity of donations and from funds raised through its Op Shop in Koroit. 
"We understand that receiving a cancer diagnosis is an overwhelming and devastating event that places enormous emotional strain on families as they struggle to meet the intense and often competing demands of caring for a loved one while maintaining a home, family and job," proud mum, Jo Sinclair said.
"This is where we come in. While we cannot change the diagnosis, hopefully we can make it easier to manage." 
Through the foundation, children, young people and families have access to a wide range of support services. 
This not only includes counselling but also everything from grocery vouchers and cooking/gardening support through to respite care for mums and dads who need a break, weekends away, as well as funding headstones in cases where the young person is facing end of life. And the support has no 'end date'. 
"We continue to offer that support, in whatever form a family or child needs, for as long as they require," foundation executive officer Julienne Clifford said. 
"There is no start or end date; we are here for whenever and however long is needed. Our door (and our hearts) are always open." 
The Crystal Lee Foundation Op Shop in Commercial Road, Koroit, provides much-needed funds to enable the foundation to continue its invaluable work. 
The shop is run by Jo and a band of volunteers who are constantly overwhelmed by the generosity of both donors and customers.
"For some people op shopping is a choice while for others it's their only option," Jo said. 
"It was important for us to honour the people we support by giving a special shopping experience and many customers are blown away by the fact that the shop looks and feels like a boutique store." 
The op shop is open from 10am Tuesday through to Saturday. As the foundation continues to offer much-needed support and services to families across the district, demand is growing – and so too is the need for more volunteers.
"We are currently looking for additional volunteers for our family support service which provides practical and emotional support to young people and their families," Julienne said. 
"We need people over the age of 18 who have empathy, who align with our values and can maintain confidentiality. Giving even a small amount of your time to others can have such big rewards – that may be as simple as sitting down with a cuppa and having a chat, or becoming more involved with the family unit if they wish." 
The Crystal Lee Foundation, while based in Warrnambool, offers its services free of charge right across the western district (no referral needed). 
Anyone wanting more information on either the services available to families or information about becoming a volunteer can contact Julienne on 0490 972 076.
Most Popular