17 November, 2023
Day out in Dennington
ALL roads led to Dennington last Sunday as thousands gathered to enjoy 'Dennington's Day Out."
By Staff Writer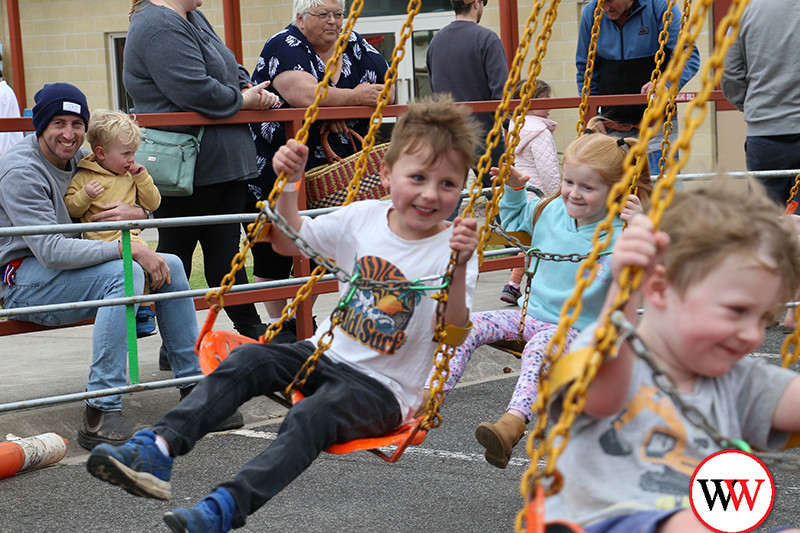 For the 11th year, the event was organised as a major fundraiser for St John's Primary School and by all accounts, the day was a huge success. 
"We're not yet sure exactly how much money was raised but we think the crowds were bigger than last year and fortunately the weather was okay," event chairperson Sarah Howley said. 
"It was certainly pretty windy throughout the day, and the crowds came in waves, but we were very pleased with the attendance numbers and everyone seemed to have had a great time." 
Among the most popular attractions on the day were the camel rides, the butterfly encounter and the Round Up and inflatable slide rides. 
"There was lots to see and do for all ages which was amazing," Ms Howley said. 
"The feedback we've had so far has all been positive; people were thrilled with the great array of food trucks, there was something for all tastes and many even sold out." 
Interactive displays from several community groups, including the Girl Guides, Warrnambool Toy Library and TheirCare, were also popular along with activities and displays by local emergency services. 
Most Popular