9 June, 2023
Discover Port Fairy on foot
PORT Fairy's rich and intriguing history can be discovered on foot through either a self-guided or guided walking tour of the town.
By Staff Writer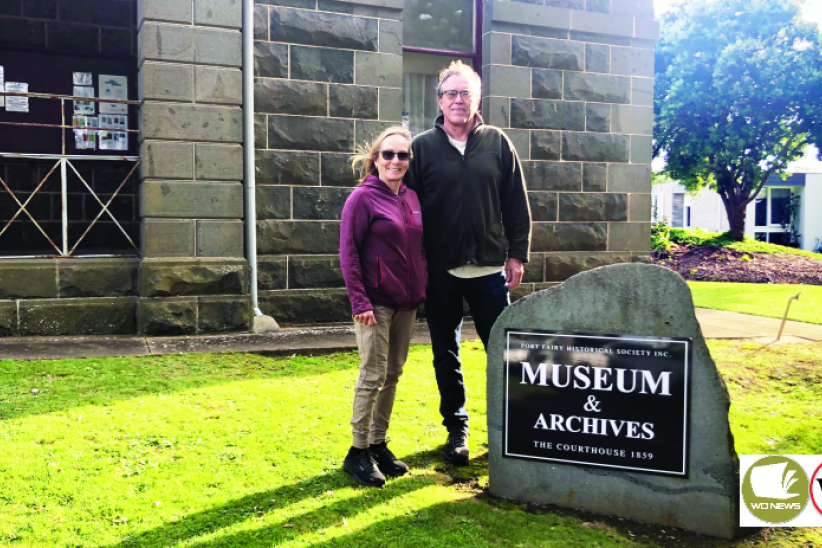 Whether you are a resident who walks down the main street every day, or a visitor to the town, you may be amazed at the background and history of this quaint little village. 
The Port Fairy Heritage Trail has been established to allow people the opportunity to explore the town's bountiful 19th-century buildings including small cottages, extensive homes and public constructions - many of which are listed by the National Trust of Victoria. 
Port Fairy's rich historical and heritage background, together with its oceanic development, was highlighted when Port Fairy was internationally-recognised in 2012 as 'The World's Most Liveable Town.' 
For those interested in learning about the oceanic history of Port Fairy, 
The Maritime and Shipwreck Heritage Walk will take participants on a tour of the sights that took place at the King George Square on March 30, 1888. 
Such sights include the arrival of the Warrnambool detachment of the Volunteer Militia and the launch of a lifeboat. 
At that time, the wharf was busily preparing for the arrival of passengers and cargo from Melbourne via steamers, Casino and Dawn. 
The maritime walk not only takes in views of these sights, but also explains their contribution to community life and relevance to Port Fairy as it's known today. 
The walk also incorporates a visit to the various shipwreck locations along the bay, taking in the sites of the Essington, Thistle, Lydia, Socrates, Eliza and Sara Louisa. Port Fairy's shipwrecks total 17, most of which are the result of strong south-easterly winds which caused the ships to drag their anchors, driving them ashore to East Beach. 
Port Fairy's origins date back to 1843 when an Irishman, James Atkinson, bought 20 square kilometres in Victoria and named this settlement 'Belfast'. 
In 1887, following a plebiscite, the people of the town voted to change its name to Port Fairy, after the cutter 'Fairy' which entered the bay during a sealing expedition in 1828. 
 Interestingly Port Fairy's economic survival is, in part, due to the attraction of its heritage listed buildings (mostly built before World War One). 
The railway link was established in 1890 and also contributed to economic growth, allowing the town to become less dependent on shipping services for its economic survival, which was based on fishing and dairying. 
The town went through a period of economic depression following World War Two, however visitors continued to flock to the town, gradually bringing it back to being the vibrant, bustling community it is today. 
 For self-guided walking maps or information on the guided walking tours contact the visitor information centre on 5568 2682 or email vic@moyne.vic.gov.au.
Most Popular