18 October, 2023
District Governor visits
LIONS District 201V2 Governor Les Cropley made his official visit to both Port Fairy-Belfast and Warrnambool Lions clubs last week.
By Staff Writer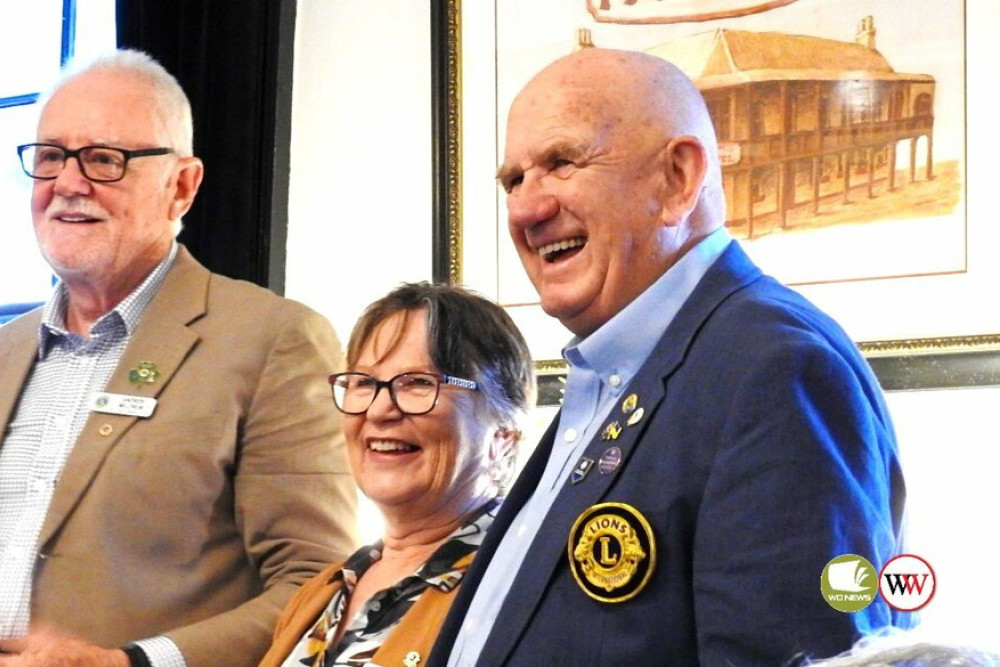 Mr Cropley entertained both clubs with details of his personal and Lions life, not only revealing his devotion to Lion Clubs International but his sincere appreciation for the efforts of individual clubs and the service that they give to their communities. 
During his visits he presented awards for excellent service to Annette McGrath (Warrnambool) and Geoff Hodgkinson (Port Fairy) and a club award to Warrnambool Lion Henry Fenton for his 'Get up and Go.' 
A highlight to his visit to Port Fairy-Belfast was the induction and welcome of the club's newest member, Andrew Meldrum. Andrew was sponsored by Lion Lorraine Brian. 
Congratulations are certainly forthcoming to the Koroit Lions Club for its effort in organising the visit to their community by the Lexus Melbourne Cup. 
A very large gathering of people was treated to a smorgasbord of reflections by local and Victorian racing identities and were provided with the opportunity to be photographed with the famous cup, valued at $600,000. 
Koroit president Jim Madden was presented with a boxed miniature of the cup for his efforts in organising the visit. 
Except on occasions such as major emergencies or disasters, Lions clubs rarely solicit for the direct donation of funds from the public but provide some sort of benefit to the community in return, such as the visit of the Melbourne Cup to the region.
Other events coming up include the Warrnambool Lions Club's very popular trivia evening on November 3 and the Koroit club's famous art show on November 4 and 5. 
The next time you purchase a sausage from a Lions club barbecue remember that you are not only supporting the local club, but also your community. 
Warrnambool Lions Club's support of youth activities is on show in the old camera store (corner of Liebig and Koroit streets) with an excellent display of art by local primary school students who have entered the International Lions Clubs' Peace Poster competition. 
Most Popular