12 May, 2023
Dribbles and slam dunks
THERE was plenty of dribbling and slam dunks at Warrnambool West Primary School last Friday.
By Staff Writer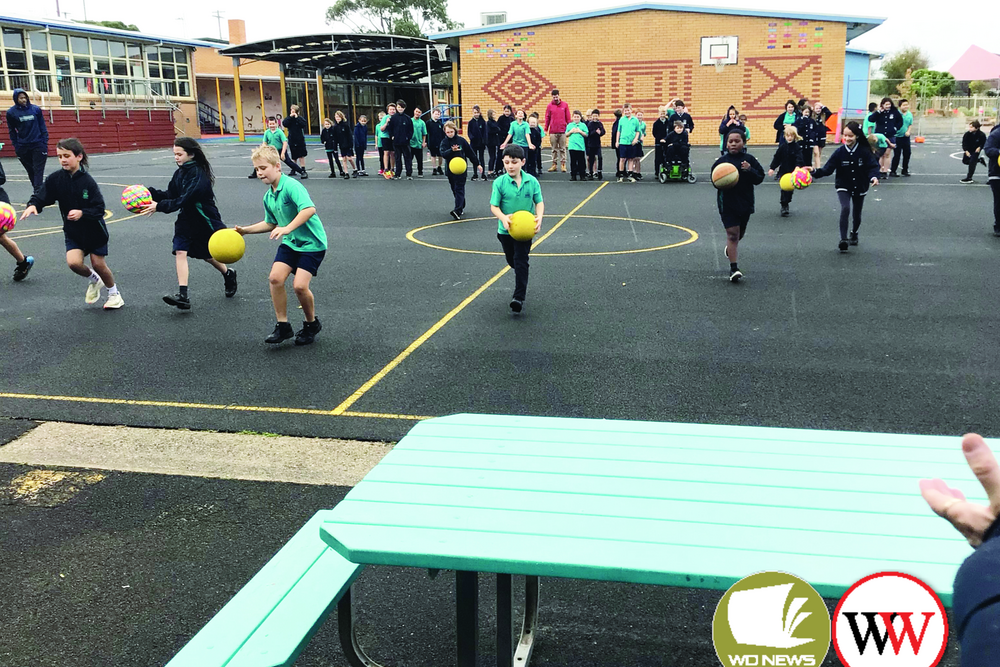 Children from grades three to six were treated to a special clinic with current Warrnambool Seahawks head coach Alex Gynes and exciting new American import Jamal 'JP' Pollydore. 
The special visitors spent time teaching the students some new basketball drills while honing their skills. 
Further clinics with the pair have been organised for the coming weeks. 
Most Popular