21 July, 2023
Fond memories of busy times
We chat with Rosalie Newnham: WHEN it comes to living life to the fullest, and grabbing all opportunities with both hands as they arise, Rosalie Newnham is well versed.
By Staff Writer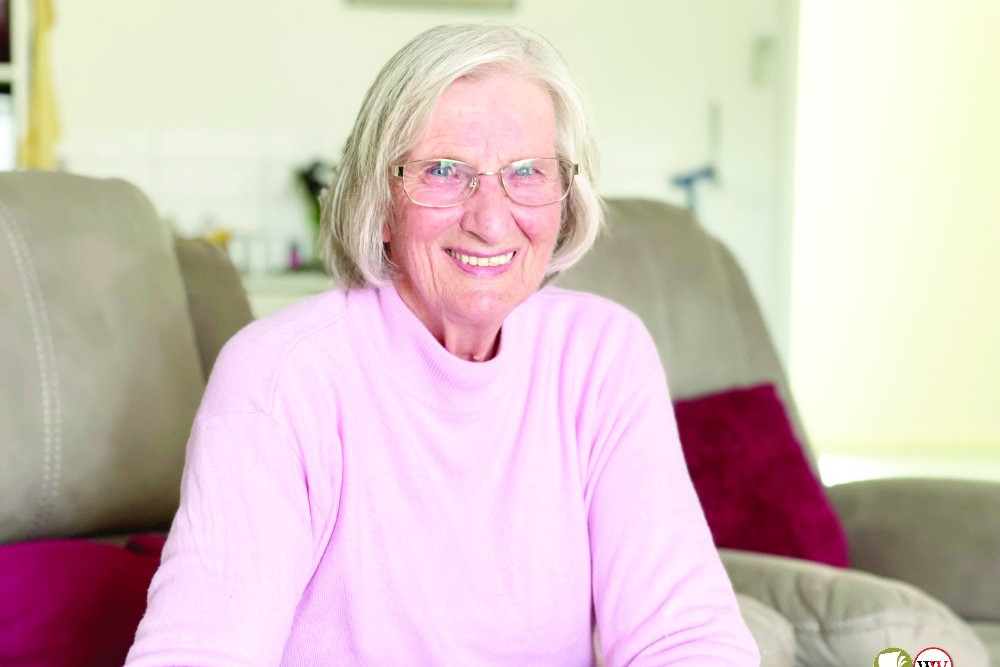 Now enjoying a more restful lifestyle at Warrnambool's Gillin Park, Rosalie reflects on her earlier years with fondness and a sense of gratitude and self-satisfaction. 
"Sadly my memory is a bit clouded now, and I often get muddled and lose track of where I'm at but I do have many wonderful memories of time spent in and around Warrnambool, and overseas," Rosalie said. 
"I've been lucky to have a wonderful family and although my husband Bob and I no longer have very good health, I suppose we do have some stories to tell and share." 
In fact, when it comes to stories of the past, Rosalie has many and varied. 
Her stories are intriguing and informative – and they paint a picture of a young girl who went on to achieve great things and help so many despite adversity. 
Rosalie's childhood was spent regularly moving from one town to the next; "never staying too long because dad always wanted to move for some reason or another". 
"We spent some time in Rushworth and Swan Hill when I was a child, dad was a minister and he often started church youth groups in the towns and, both as a minister and probationary officer, he also visited the prisons to speak to the inmates," she said. 
"Sometimes he took me too. I was just a young baby and I would be put in a playpen in the room while he spoke; I was even nursed by criminals and I'm sure that would never be allowed these days." 
Such was the esteem that her father was held by inmates and those he helped, that when he passed away years later, four of those were pall bearers at his funeral. 
Her father's dedication to the church and to a life of helping others inspired Rosalie to continue his work. 
 Rosalie became a qualified nurse and spent her early working years at Prince Henry's before moving to take a position at Camperdown where she spent more than 15 years. 
"Coming to a country hospital, after being at such a large institution like Prince Henry's, was quite a shock," she said. 
"But it was lovely. I had to re-learn where everything was kept and the processes they used there but I certainly enjoyed my nursing years and the knowledge I gained came in very handy later on in life." 
In May of 1973 Rosalie joined a contingent from her church on a trip to Tonga where they volunteered to help re-build villages in the aftermath of a cyclone. 
"There was no hot water, a drop toilet, and it was very hot but we worked hard and met some lovely people who were very grateful," she recalled. 
"When we came back home we started fundraising so we could go back to do more. Later on I took our three children and that was an important lesson for them. 
"They learnt all about the challenges people less fortunate face and although they probably didn't really enjoy it at the time – there was no TV and it was hard work but it was important." 
Spending their later married years in the western district, Rosalie and Bob decided they were keen to live in what they thought would be their "forever home" near Warrnambool's Kings College but when the school announced plans to expand, and a new road network was needed, they decided to shift. 
"Bob was a technician by trade and he spent many hours underneath school buildings doing wiring and all sorts of things; those were very long days for him and I worried for his safety," Rosalie said. 
"But it seems his technical talents rubbed off on our son Gary. He started his career as a floor sweeper and doing odd-jobs around the studios of Channel 6 and down the track got a job with Channel 9 and as a cameraman and had a wonderful career." 
After moving to Warrnambool, Rosalie and Bob continued their involvement with the Uniting Church, joined the local Rotary and Probus clubs, volunteered with meals-on-wheels and Rosalie took up an active role on the women's refuge committee while also working in family day care. 
"I was involved with the women's refuge for several years," she said. 
"I'd go to regular meetings at halls all around the district to let people know what was available to women in need and the services they could utilise. I also did a stint with the Salvation Army so that really went hand-in-hand." 
Rosalie spent many years working with the refuge and also played an integral role in expanding a family day care service in the district. 
When she first began there was about 25 family day care mums, looking after around 50 children, and within a few short years this had grown to over 500 children. 
Rosalie also undertook a TAFE course to help her teach English to those of non-English speaking backgrounds who lived in the area. 
"We were fortunate back then in Warrnambool to have so many caring mums who really went out of their way to look after the children," she said. 
"I really enjoyed my time with family day care and it's something I will always be proud of." 
Now in her 85th year, Rosalie is content to fill her days reading or chatting with friends
Most Popular