9 June, 2023
Ice bath and donuts
ICE baths, a dunking machine and tasty donuts have resulted in a whole lot of fun – and a whole lot of cash raised for the 'Fight MND' charity.
By Staff Writer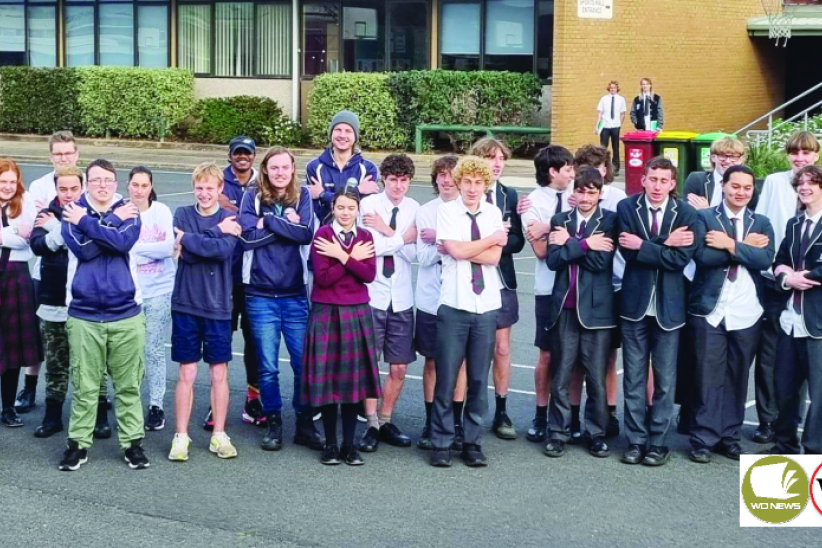 Last Monday's Big Freeze event at Brauer College was the brainchild of the school's VEC Vocational Major (previously called VCAL) students who worked alongside students from the Merri River School. 
Tin rattling, online donations, raffles and the Merri River 'Delicious Doughnuts' saw the project raise more than $2,500. 
The year 11 Vocational Major (VM) students were responsible for designing, planning, running and evaluating a community event. Earlier this year the group began researching people who had made a positive impact on the world and all were impressed by the ongoing efforts of MND sufferer, Neale Daniher. 
"One student suggested we hold a Big Freeze event and that was very quickly adopted," VM team leader at Brauer College Katie White said. 
"What was originally a small in-house project quickly snowballed after talks with Di at the Junction Hotel (who held an event the previous day) and the South West Big Freeze. 
Suddenly we had official robes, donation posters and the event was locked in." 
Students also took control of seeking potential sponsors and were overwhelmed with the generosity shown – which resulted in the purchase of a dunking machine, ice bath and more than 50 bags of ice. 
"It was wonderful to see Brauer College and the year 12 Merri River students working together on this event," Katie said. 
"During Monday's event 300 blue donuts were sold in under 15 minutes and we had 14 staff and 13 students from across the two schools volunteer to get cold and wet. 
"All the kids worked tirelessly to collect donations and run the event while David Taylor was the MC. While staff were dunked in the tank the students sat in the ice bath while others poured buckets full of water (and ice) over their heads." 
With the event hailed a huge success, plans are already in place for the Brauer College and Merri River Big Freeze to become a permanent fixture on the two schools' calendars.
Most Popular