28 April, 2023
Irish festival this weekend
KOROIT is all set to take centre stage this weekend, with the annual Koroit Irish Festival.
By Staff Writer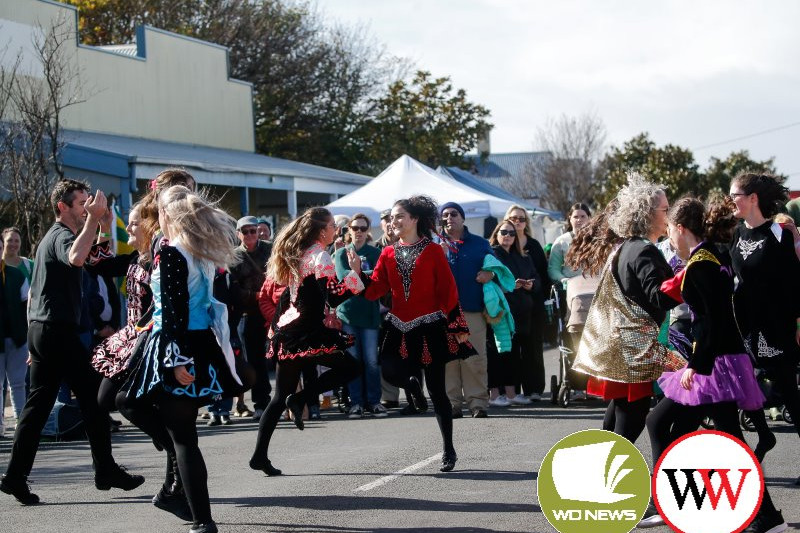 Koroit's claim as Australia's Most Irish Town will again be boosted by the festival, with organisers anticipating around 400 people to attend. 
This will double the town's population, with 70 percent of tickets for the festival purchased from people outside the region. 
A dedicated committee of 20 volunteers have been working hard behind the scenes to put the festival together, with partnerships with other community groups and businesses helping bring the event to life. 
Major festival partner Bega has teamed with the festival committee to build a permanent stage on the town's Village Green. 
Moyne Shire Council and the Victorian government have also contributed, along with 'Visit Victoria' to help extend the reach of the event. 
The Koroit Lions Club continues to be a major partner of the festival, both through funding and providing helping hands. 
A large number of schools, community groups and clubs in the town use the festival as a fundraising event or to promote their organisations. 
Koroit's two primary schools will once again help cater for the festival while the town's kindergarten will again run the Kids Area. 
The festival will kick off tonight (Friday) with a sell-out concert in the Koroit Theatre. 
Tomorrow (Saturday) visitors to the town can enjoy a range of day-long activities in Commercial Road. 
On Sunday, activities are spread around the town with a major focus on a Gaelic Games day at Victoria Park. 
 The festival will also feature the inaugural Kortraits Art Exhibition while the Koroit CWA's quest to make 5000 shamrocks will be on show. 
 Tickets are available online at koroitirishfestival.com.au Adults are $25 while under 18s are free.
Most Popular