8 March, 2023
Izzy joins talent academy
AGILE North Warrnambool netballer Izzy McDowall has been named in the 2023 Netball Victoria Western Talent Academy.
By Staff Writer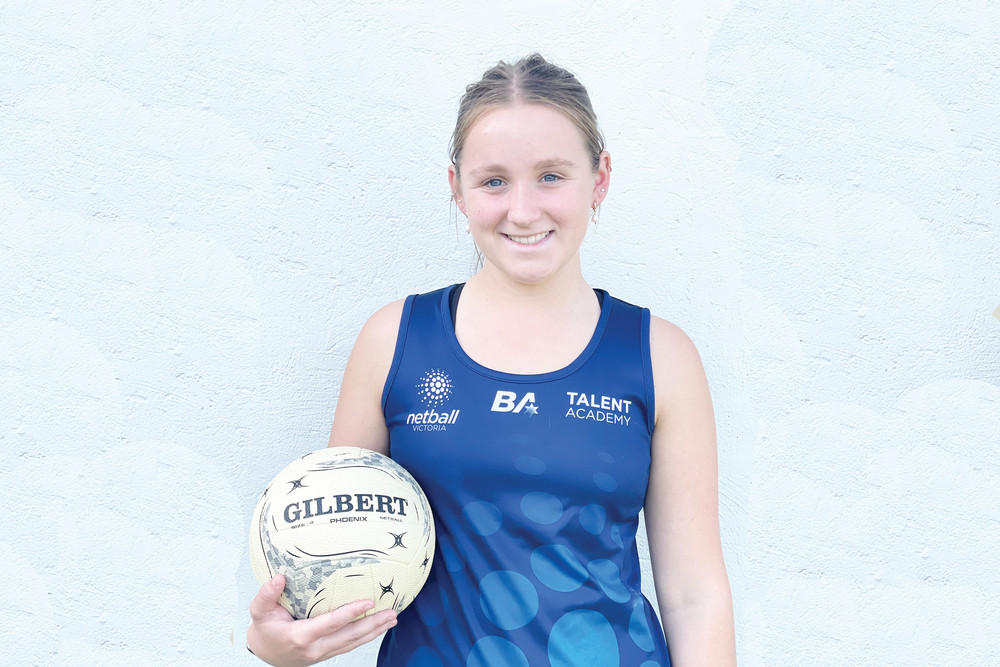 Fifteen-year-old McDowall has been playing with the Eagles for the past three seasons, having crossed over from Allansford at the age of 11.

"I started netball when I was nine, in the development side at Allansford, and also had a year with Warrnambool's Baby Blues development team in the Sunday competition but I'm now loving playing in the Hampden league," McDowall said.
"I've played with North in the under 13s, 15s and now the 17s and after a pretty good preseason I'm also hoping to get some game time with the seniors if I'm lucky.
"It's a great club to be around and hopefully we'll have success this year."
As a versatile goal attack, McDowall is soaking up all that the talent program has to offer through its vigorous training sessions.
The Netball Victoria Talent Academy program is a development opportunity for talented athletes to develop in three key components; technical and tactical development, athlete wellbeing and physical preparation.
The program aims to assist players throughout the state to reach their potential, provide an avenue towards state and national representation, and provide essential education that is relevant to netball.
The team's training schedule will include 'specialist days' at the state netball centre in April and June, training sessions in Ballarat and Warrnambool, along with an inter-academy tournament at the state netball centre.
"Each training session with the academy involves a solid three or four hour session," McDowall said.
"It's pretty full-on but I'm learning a lot. One of the hardest parts is learning all the different terminologies for passes and set plays that they (the coaches) use.
"We will play in a tournament at the state netball centre at the end of the academy season, against other academies, so that will be great; there'll be talent scouts there too so who knows what that may lead to."
Along with Izzy, other local athletes to join the academy include Hampden League players Kamora Calloway, Indianna Cameron, Grace Cleaver, Matilda and Ruby Darcy, Poppy Myers, Shelby O'Sullivan, Eva Ryan and Isabel Sinnott.
Warrnambool and District was also well represented, with Nikki Clover, Kyla Groves, Olivia Lenehan and Hannah O'Keefe also listed.
Most Popular