21 April, 2023
Jack and Jills of all trades
FROM broken bikes and holes in need of a mend, through to blunt knives and garden clippers, volunteers were faced with a variety of repairs last weekend.
By Staff Writer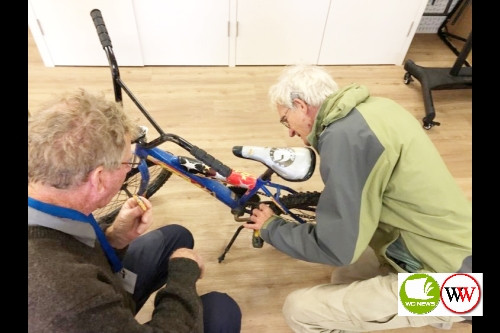 It was a case of 'many hands make light work' at the Port Fairy Repair Café on Saturday, with 20 volunteers tending to the needs of visitors throughout the day. 
The repair café – an iconic part of the seaside town that offers repairs of all sorts – is open at Railway Place on the third Saturday of each month for two hours from 10am. 
Last weekend saw more than 30 items repaired, sharpened and mended. Items included a mix master, a lamp, jewellery, ukulele, bikes, clothing, a kit surfing bag, as well as garden clippers, knives and secateurs. 
"We had 20 visitors to the café who came from as far away as Macarthur and Purnim, as well as Warrnambool, Koroit and Port Fairy," coordinator Natasha Mills said. 
"We get a huge range of items at our repair events, and we never quite know what people are going to bring in which is all part of the challenge. 
"There's not much we wouldn't have a go at. It gives us such a buzz every time we service, clean, mend or fix something."
Most Popular