22 October, 2023
Jake tops the pool
WARRNAMBOOL Swim Club has dominated at the 2023 Country Swimming Championships in Darwin.
By Staff Writer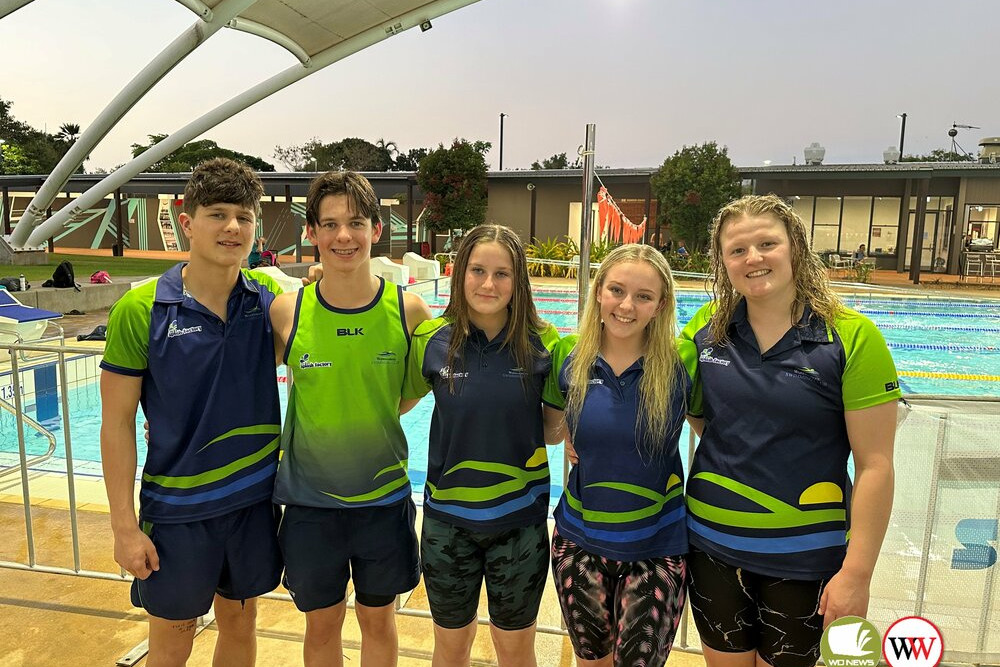 Five swimmers from the club performed exceptionally well in their age groups against some tough competition from all over the country. 
The event attracted swimmers from more than 60 clubs from across Australia. 
Fourteen-year-old sensation Jake Burleigh brought home a swag of medals, along with an age group champion title, from the meet.
According to proud mum Cathy, the country championships are the premier swimming event for all swimmers who have previously qualified. 
"The championships ran over four days and there were some great races; each age group was very competitive," Cathy said. 
"Jake did really well and qualified in all of his events which was terrific. He even swam personal best times each time he raced." 
Jake brought home a gold medal for the 50m breastroke, 100m breastroke, 200m breastroke and 100m butterfly. 
He also won a silver in the 50m butterfly (with just .01 seconds separating first from second) and bronze medals in the 200m individual medley, 100m freestyle and 200m freestyle. 
Capping off his championships, Jake finished fourth in the 50m freestyle. 
With so many placings to his name, Jake topped the table and was named the 14-year male age group champion.
"Jake's success in the pool is a great reward for his efforts and commitment to his sport," Cathy said. 
"He trains with Jayson Lamb in Warrnambool six times a week and three of those sessions require him to get up at 3.50am to train before school. 
"Jayson is a wonderful coach and his team-mates are very encouraging; the club is wonderful for swimmers of all ages and abilities." 
Jake was joined at the Parap Pool by fellow Warrnambool Swim Club members Gemma Bond, Jack Stonehouse, Shelby Gristede and Mikayla Bond. 
Gemma's talents in the breastroke events shone through, taking three silver medals, while Jack claimed a gold and a silver in backstroke, and a bronze in breastroke. 
Shelby also had a great meet, finishing third in her backstroke event while Mikayla acquitted herself well against Olympic breastroker Chelsea Hodges.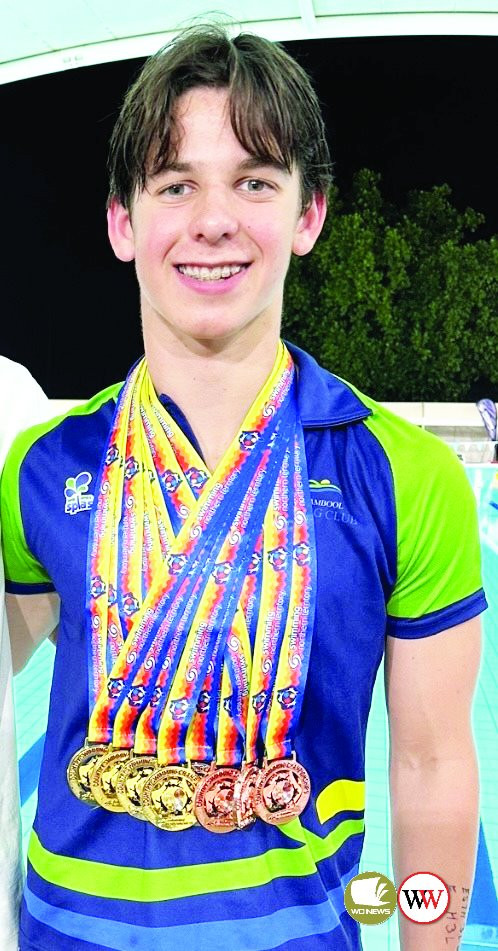 Most Popular