30 August, 2023
Library popular
THE Koroit library continues to attract regular visitors, with figures released yesterday showing the Corangamite Moyne Library Service (CMLS) model is proving successful. The model, which was formed 12 months ago, combines library services from the two shires.
By Staff Writer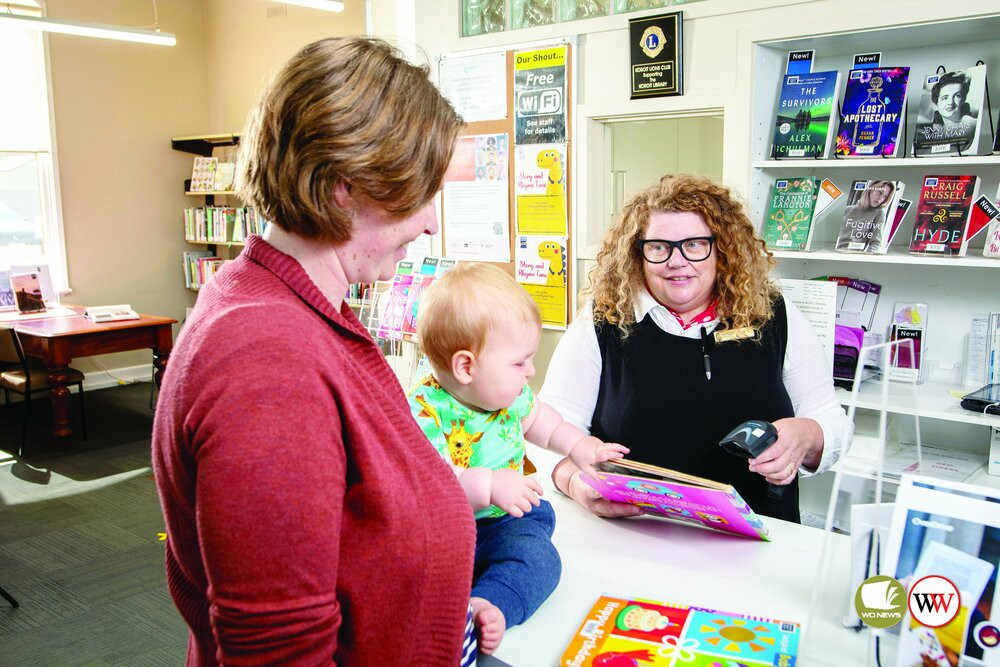 The model, which was formed 12 months ago, combines library services from the two shires. 
The report card showed the 'new model' is much loved by the communities it serves, with visitor numbers on the rise. 
CMLS is trending up for both shires on a number of significant measures, from user visits to loans and program attendance.
Moyne Shire mayor Cr Karen Foster said the libraries don't just provide access to books and other loan items, the staff also support users to navigate the digital landscape, with digital literacy support sessions. 
"Our programs are back and in demand, with events for children, particularly our story times seeing strong attendance," Cr Foster said.
"These sessions bring the fun to early literacy and learning, while giving carers and children a chance to connect and meet friends, old and new.
"Our adult literary events have proven popular, with author talks, poetry readings and more drawing record crowds." 
Key statistics across both shires combined include - library visits up 28 per cent (over 64,000 visits); program attendance up 83 per cent; wi-fi usage up 56 per cent; public PC usage up 46 per cent; over 84,000 physical loans (books, DVDs, magazines) and over 26,000 digital loans (audiobooks, e-books, digital magazines, streaming videos)
"Libraries are key to supporting our community in a cost-of-living crisis, remaining as free public spaces where people can drop by for somewhere warm and comfortable, to read a paper, connect with friends or bring the kids for a play," Cr Foster said. 
Most Popular