5 May, 2023
Lights, camera, action!
PRODUCTION on a new film has begun in the heart of Terang as local cast and crew prepare to bring a David verses Goliath courthouse thriller to next month's Warrnambool Storytelling Festival.
By Staff Writer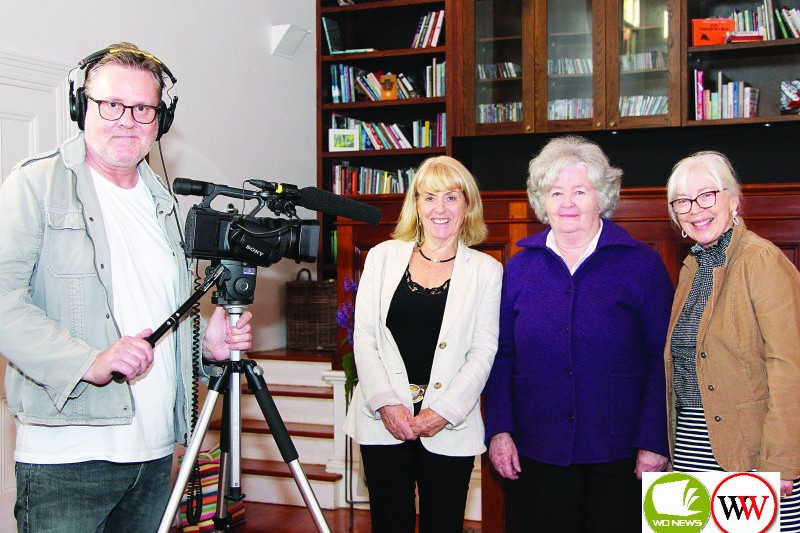 Shooting of the film, titled 'The Tribunal', is currently under way in Terang and Noorat as the Terang Theatre Troupe look to build upon the success of the inaugural involvement in the storytelling festival last year. 
The script for the film was written by Commercial Hotel proprietor Les Cameron, who said the events were based on a true story circa 2003. 
"I was living with a woman who had gone from living in poverty with a difficult family situation to owning four properties worth around six million," he said. 
"She bought a property in Dandenong, around 100 metres from the railway station, which at the time cost around $750,000. 
 "She had all these ideas of developing over four years, she had done nice things such as leaving it for refugees to use, but the government compulsorily acquired the land.
"So not only did it prevent something creative she wanted to do for the community, but she bought it for $750,000, four years later housing prices had gone crazy, but the government was trying to acquire it for $750,000." 
Mr Cameron said the woman had retained a lawyer and prepared for a fight brought VCAT, but was frequently told to temper her expectations as "the government gets what the government wants". 
"They were charging her $125 per minute or something, so one night she came home and said I should be her lawyer," he said. 
"I said I couldn't possibly, I was just a teacher and the barristers retained by the government were heavy hitters, but I did eventually represent her after much persuasion." '
The Tribunal' follows on from the success of 'Wimmen Wild' at the 2022 Warrnambool Storytelling Festival. 'Wimmin Wild' was believed to be the first feature film shot and created in Terang, with around 30 locals comprising the cast and crew while primarily shot on an iPhone with a shoestring budget. 
Mr Cameron said the latest film was a natural progression of Terang's cinematic origins, which he hopes to see create future opportunities for film and television in the region. 
"If you look at any economic analysis anywhere in the world, to be able to declare yourself a film-friendly precinct can create opportunities in any area," he said. 
"I've got my eye not only on what economic value we can have, but we want to encourage people to tell their stories. 
"To be able to say I can act, to be able to tell a story, it's the authentic nature of it which is most important and we've shown it can be feasible here." 
'The Tribunal' stars a range of local talents including Anne Corbin, Rosemary Knight, Penny Lourey and Christina Lee, who have welcomed the opportunity to be part of the filmmaking experience. 
Chris Streitberger, who moved to Terang around two years ago, will draw on his extensive broadcast experience behind the camera. In the past he worked with major television networks such as SBS, ABC, Seven and Nine, and relished the opportunity to put his skills to work in a country town. 
"It's challenging, but it's amazing," he said. 
"The vibe here is very tangible, Terang is a very artistic community. 
"I'm finding likeminded people, so it's been good." 
Actor Christina Lee said not only had her involvement in the Terang Theatre Troupe helped her to create new friendships, but had given her the opportunity to pursue a form of artistic expression she had long found captivating. 
"It's something I have always been interested in," she said. 
"I did drama at secondary school, where I first got a taste for it, and was involved in the drama group when I first went to teacher's college. 
 "When I heard about this group starting, I thought I would just give it a go." 
The Warrnambool Storytelling Festival will run from June 9 through to July 2. 
 Tickets for the premiere of 'The Tribunal' will be available at www.warrnamboolstorytelling.com.au. 
Most Popular