7 July, 2023
Lost crew remembered
A SPECIAL tribute to the memory of the crew of the SS Casino will be held in Port Fairy next Monday morning.
By Staff Writer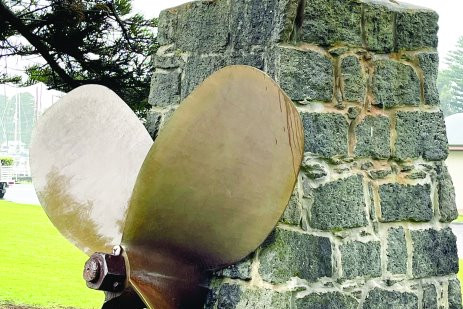 At 11am the Port Fairy Historical Society will commemorate the sinking of the SS Casino at the memorial cairn in Gipps Street.
During the service, the bell will ring out for each of the 10 crew members lost and a wreath will be laid. 
The cairn is the original propeller from the SS Casino and serves as a visual reminder of its importance to not only Port Fairy but the entire western district. 
In 1882 the Belfast and Koroit Steamship Company purchased the SS Casino as a local trading vessel, sailing from the western district ports to Melbourne. 
Built in Scotland, the Casino sailed up the Moyne River in Port Fairy on July 29, 1882 and faithfully served the town for close to 50 years. 
On July 10, 1932 the Casino was wrecked at Apollo Bay, resulting in the death of 10 crew members.
Most Popular