1 August, 2023
Medal haul for Skinner
WARRNAMBOOL rower Aaron Skinner is continuing to make his mark on the international stage.
By Staff Writer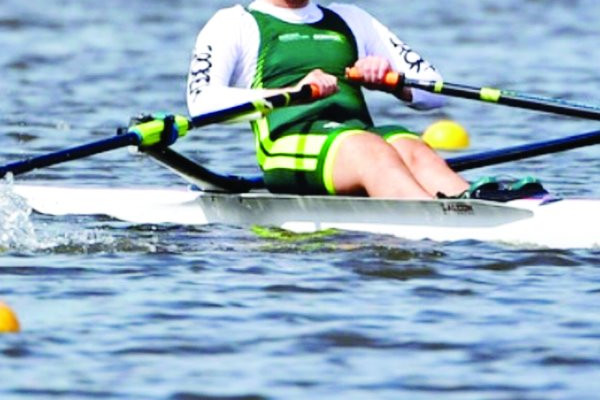 The talented 31-year old, who is non-verbal and suffers an intellectual impairment, has once again thrived on the big stage and last month brought home another swag of medals from the Virtus Games in France. 
Skinner won gold in the 1000m mixed coxed fours, silver in the 500m mixed doubles and 1000m mixed coxed fours, and a bronze in the 1000m men's singles. 
He also broke two national records – one in the 500m and the other in the 1000m indoor rowing events at the games. 
More than 1000 athletes, representing over 60 nations, took part in last month's games. 
Finishing the games with a highly creditable 42 gold medals, 41 silver and 42 bronze, Australia finished second on the medal tally in France – behind the host country (which also had the biggest contingent of athletes). 
To come home with a bag full of medals from such a high level of competition is nothing short of remarkable.
"As always we are very proud of Aaron and what he has again achieved in rowing," mum Serina said. 
"He also performed very well at the previous Virtus Games, which were held in Brisbane in 2019." 
Aaron's rowing success is reflective of the many hours of training he puts in week in, week out, with the support of his parents Serina and David and his fellow team-mates. 
A member of the Nestles Rowing Club, Aaron trains on the Merri River two or three times a week (weather permitting). 
He also incorporates at least two or three sessions of cross-fit training into his week and swims laps at Warrnambool's Aquazone when not training with the Geelong Sharks Swim Club.
"Because of the travel involved, Aaron can really only train with the Sharks on a Saturday morning so we take him to our local pool in between sessions," Serina said. 
"It is quite a big commitment for us all (his training) but it's something Aaron really enjoys and the success he has achieved so far is a great reward for his efforts," Serina said. 
"Unfortunately even at the Paralympics there isn't a category for intellectually impaired athletes who are able-bodied, hence the Virtus Games, but it gives athletes like Aaron the opportunity to compete and perform at an international level." 
Virtus is the global organisation that governs, advocates, organises and promotes elite sport for athletes with an intellectual impairment. 
Formed in 1986, Virtus has grown from 14 members to a membership of over 500,000 athletes from more than 90 nations across the world. 
It is committed to advocating inclusion in sport and building elite pathways for more athletes with an intellectual impairment to compete at the highest levels of international sport. 
The Virtus Global Games are held in the year prior to each Paralympic Games. 
Most Popular