26 August, 2023
MP weary of rising energy prices
SOUTH West Coast MP Roma Britnell has raised concerns new legislation will not adequately address energy price rises experienced across the region, including some Terang residents reporting increases of over 80 per cent to their gas bill.
By Staff Writer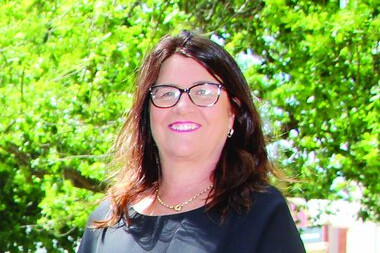 Speaking in Parliament on the second reading of the Energy Legislation Amendment Bill 2023 last week, Ms Britnell flagged concerns the state government was "spinning its wheels" while the Terang community is slugged with soaring costs. 
The Victorian Government recently announced gas connections to new homes and government buildings would be banned from January 2024. 
The opposition has largely supported the decision but labelled the move as an ad hoc approach to energy transition which could drive up prices further. 
Ms Britnell said rising energy costs was having a significant impact on constituents, with one pensioner having contacted her to express concern he had faced an energy costs increase of almost 700 per cent since retiring in 2000.
"There are levers that the government can use, and despite all the years they have had what we have got is a cost-of-living crisis, and energy sits along with groceries at the forefront of that," she said. 
Ms Britnell said a number of people in Terang had contacted her to say they had experienced increases in their gas bills of over 80 per cent. 
"Terang only has one provider, so they have no way to keep their energy costs down," she said. 
"They just cannot do it. 
"The people who took the gas to the township of Terang did it in good faith, but unfortunately, and I am not standing up for big corporates, there has not been the regulation or the environment put in place by the government that does need to be put in place to make sure that these sorts of exorbitant cost rises do not take place." 
The bill will add decision-making criteria to the Victorian legislation in the event the Minister for Energy and Resources triggers the retailer reliability obligation (RRO), which requires energy retailers to demonstrate they have sufficient contracts to meet capacity during peak system demand ahead of forecast gaps in energy availability.
Ms Britnell said it was important to have regulation and framework but questioned what specific mechanism would incentivise investment and assured capacity from large retailers.
"Unfortunately, that is outside the parameters of this bill, but for me I think that we have just gone and raced towards a future that takes away reliability and affordability," she said. 
"And when you have been in nursing like I have, you have had people say to you, 
"I'm not putting the heater on in winter because I'm just too frightened of the power bill".
"I have actually been in situations where many, in fact probably numerous, clients have ended up in hospital with a chest infection which has then become pneumonia because of the cold of the winter. 
"There are real consequences when people are so worried about the cost of living." 
Ms Britnell said she was supportive of the legislation but questioned how the state would transition to reliable, affordable energy while removing other options without creating an energy crisis. 
She called on the government to get a "wriggle on" with implementing appropriate legislation to address issues, such as energy costs, which are worsening cost-of-living.
"There will be gaps in the market, and we will see that, more than likely. I think we went very close last winter, from what the experts who talk to me about this said," she said. 
"The people I referred to that I came across in my community nursing days that were too frightened to turn on the heater – that is only going to get worse. 
"I think that is sometimes making a fool of our community rather than actually achieving affordable, reliable power and being responsible governors of the state.
"I look forward to legislation that comes to the Parliament that does actually address the cost-of-living crisis rather than just fluff around the edges."
Most Popular