14 July, 2023
New players welcome
DO you enjoy a casual hit of table tennis? Or perhaps you're looking for a more competitive hit-out?
By Staff Writer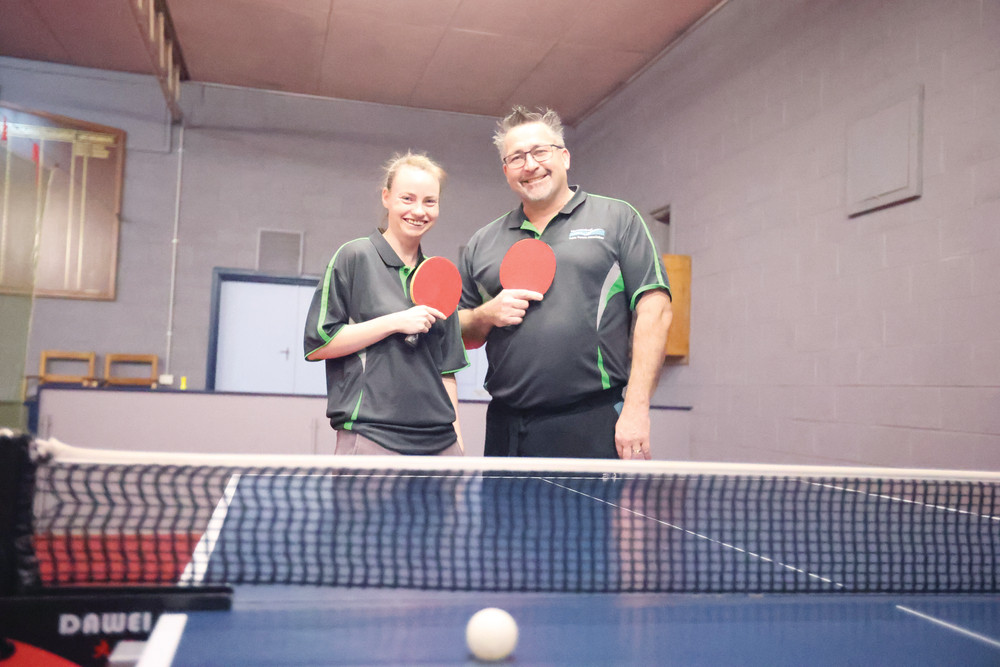 The Warrnambool Table Tennis Association is now welcoming new players, of all ages and abilities, whether they are looking for some social interaction, a friendly night out or wanting to be coached to a higher level. 
According to association treasurer Ben Lowe, table tennis is a sport that can be enjoyed by everyone regardless of age or ability. "It doesn't matter whether you're seven or 97, table tennis is for us all," Ben said. 
"And we welcome everyone." The Warrnambool group, while relatively small in numbers with a current membership of around 40, offers social games, competition and coaching sessions. And they are currently looking for more women and girls to join. 
"At the moment we play pennant each Monday night, have coaching sessions every Wednesday night and Saturday morning, and Thursday nights are all about women, girls and families," Ben said. 
"Table tennis is very good for rehabilitation, particularly for patients recovering from strokes, as it helps with brain function. 
"While we do have members who join more for the social side and for fitness, others are very talented and play high level, including the likes of Simon Johnson who is a former Australian champion and Rebecca Cain who is our current women's champion and hasn't been defeated for many years." 
The Warrnambool association is also involved with the annual O'Donohue Shield which also attracts players from Hamilton, Horsham and Mt Gambier. 
Several members also compete regularly on the state tournament circuit. "I guess because we are a relatively small club we tend to fly under the radar abit, but we are very active," Ben said. 
"Our casual sessions are just $6 per player and the first couple of sessions are on a try-for-free basis. "We'd love to see new faces at our club." 
Families are encouraged to go along each Thursday night, with girls aged 7-14 years, welcome to the tables from 5pm, families between 6pm-7pm and ladies from 7pm-8pm. 
The club is currently offering a seven-week coaching program with Rebecca Cain to enable new and returning players the opportunity to hone their skills. 
For more information on the group – which meets in the building next door to City Memorial Bowls Club – contact Ben on 0490 661 238. 
Most Popular