26 September, 2023
New role for Port controller
FORMER Port Fairy SES unit controller Stephen McDowell is the new operations manager for Barwon South West Region.
By Staff Writer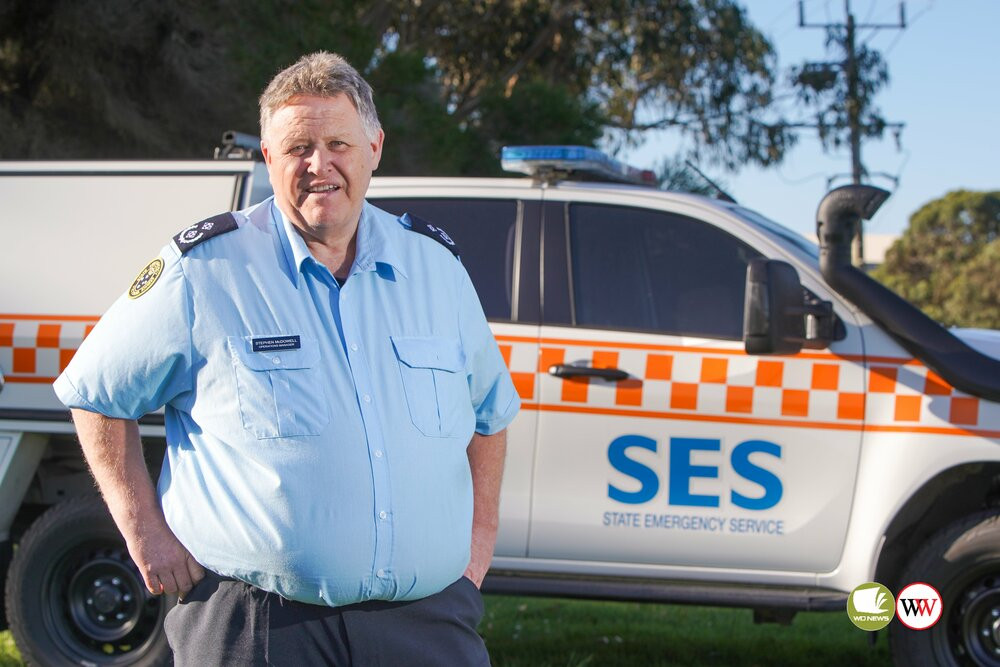 Having spent many years as unit controller and an emergency management volunteer, Mr McDowell brings to his new role extensive experience in planning for food emergencies, fire manager and local disasters. 
He has been unit controller of the Port Fairy unit since 2012 and was integral in seeking funds for the new VICSES Port Fairy Unit facility. 
With over 40 years of experience as a Country Fire Authority (CFA) volunteer, he is currently a Lieutenant with Kirkstall Fire Brigade and a Deputy Group Officer of the Belfast Group. 
Mr McDowell comes to the role with a wealth of experience and credentials, including qualifications as an Incident Agency Commander, sector and division commander and strike team leader, as well as a Certificate III in Public Safety. 
The new facility will be officially opened next month and will be located on the Princes Highway. 
The new 'fit for purpose' facility reflects VICSES' commitment and dedication to the local community. 
The larger, modern facility will allow the unit to expand its offering to the community during storm and flood events and will better accommodate the retention and recruitment of new volunteers. 
Funding for the new building was part of the government's High Priority Infrastructure Program and was delivered by the Emergency Services Infrastructure Authority (as part of the community safety building authority). 
The important role local SES volunteers play within each of their communities was highlight recently following the recent wild weather which hit across the district. 
More than half of the requests for assistance received by VICSES came from the south west of the state. 
This included reports of trees down over roads and properties and building damage. 
After a weather event such as this, volunteers also spend time ensure their equipment is ready for next incident – which may include refuelling vehicles, sharpening blades and chains, and replacing and repairing any broken equipment. 
Volunteers may also be required to fill out reports on weather conditions, job locations, distances travelled and the severity/details of incidents attended. 
They also note whether they established a system for controlling traffic at incidents, the size of limbs and the obstruction created, the number of members mobilised, and other emergency services they may have worked with at the time. 
While the role of an SES volunteer can be varied, it is also deemed as rewarding by all those involved. 
To register your interest in becoming a volunteer visit www.ses.vic.gov.au/join-us/volunteer or contact a member of your local unit.
Most Popular