30 June, 2023
Nirranda takes control
NIRRANDA firmed up its number two spot on the Warrnambool District ladder last weekend with a The home side took control early in the match on Saturday, making full use of the ball and converting in front of goal to boot 7.5 in the opening term while restricting the Cats to two majors.
By Staff Writer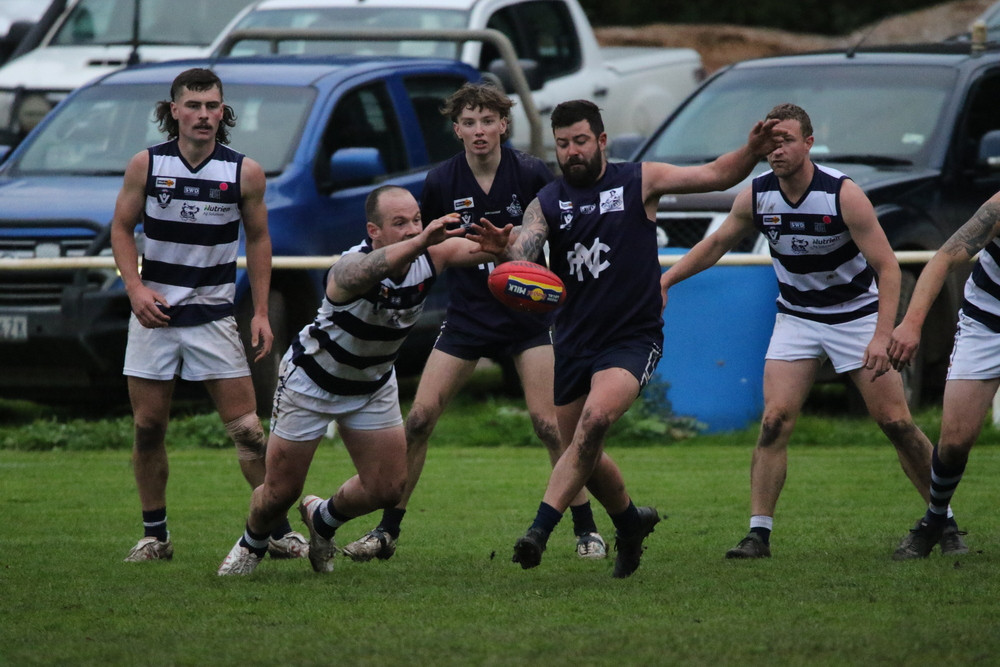 The Cats struggled to make any real impact on the board for the remainder of the game, kicking three points in the second quarter, scoreless in the third and adding one goal, two in the final term. 
Nirranda showed why it's a strong finals contender, booting six majors in both the second and third quarters and finishing with four in the last. 
Final scores were Nirranda 23.28.166 to Allansford 3.6.24. 
James Willsher, Luke Irving, Isaac Stephenson, John Paulin, Hugh Giblin and Jackson Couch were best for Nirranda while Aiden Gordon, Zach Jamieson, Ben Lee, Wayne Parry, Robert Hare and Cooper Day were best for the Cats. 
Nirranda's Isaac Stephens was strong in front of goals, booting six for the day, and was ably supported by team-mate Luke Irving with five. 
Other contributors to the board were Jarryd Walsh (3), Tyler Coates (2), Brady Kew (2), Jackson Couch, Toby Dalton, Hugh Giblin, Jack Primmer and James Willsher. Allansford's Brady Coutts, Flynn Gleeson and Robert Hare scored one goal apiece. 
Other results from round 12 saw Kolora Noorat big winners over Dennington, Old Collegians lost to South Rovers, Panmure fell to Merrivale and Russells Creek had a big win over the Timboon Demons. 
With the bye round tomorrow, round 13 (to be played Saturday July 8) will see Dennington host Old Collegians, South Rovers home to Panmure, Allansford will host Timboon while Russells Creek will meet Kolora Noorat. 
In what is sure to be one of the games of the round, Merrivale will host Nirranda in a top-of-the-table clash. Nirranda will be looking to bridge the two-game gap between themselves and the undefeated Tigers. 
Most Popular