22 October, 2023
One step at a time
A LARGE crowd braved the cool seaside conditions last Sunday in a show of support for Parkinson's research.
By Staff Writer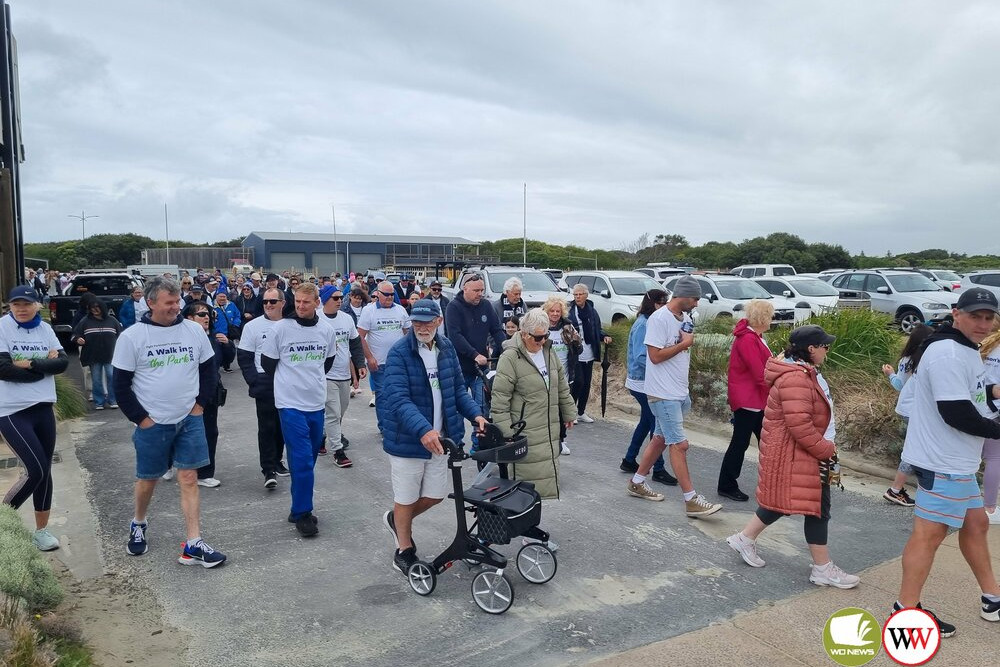 The Parkinson's Awareness Walk, organised by local campaigner and Parkinson's sufferer Andrew Suggett, attracted an estimated 200 plus walkers. 
Children and seniors gathered at The Pavilion before walking side by side along a short return-route on the Promenade.
"The event was all about promoting awareness of the disease and we managed to raise a few dollars in the process which was a bonus," Mr Suggett said.
"It was abit cool but we all enjoyed the short walk and everyone received a free t-shirt and a sausage in bread which was greatly appreciated." Mr Suggett thanked all those who attended.
"It was wonderful to see so many people out and about, enjoying the walk, putting one foot in front of the other and having abit of a chat along the way."
Most Popular