20 October, 2023
Opera House turns 50
TODAY marks 50 years since the Sydney Opera House was officially opened by Queen Elizabeth II, and Warrnambool couple Bill and Judy Poynton were in the crowd.
By Staff Writer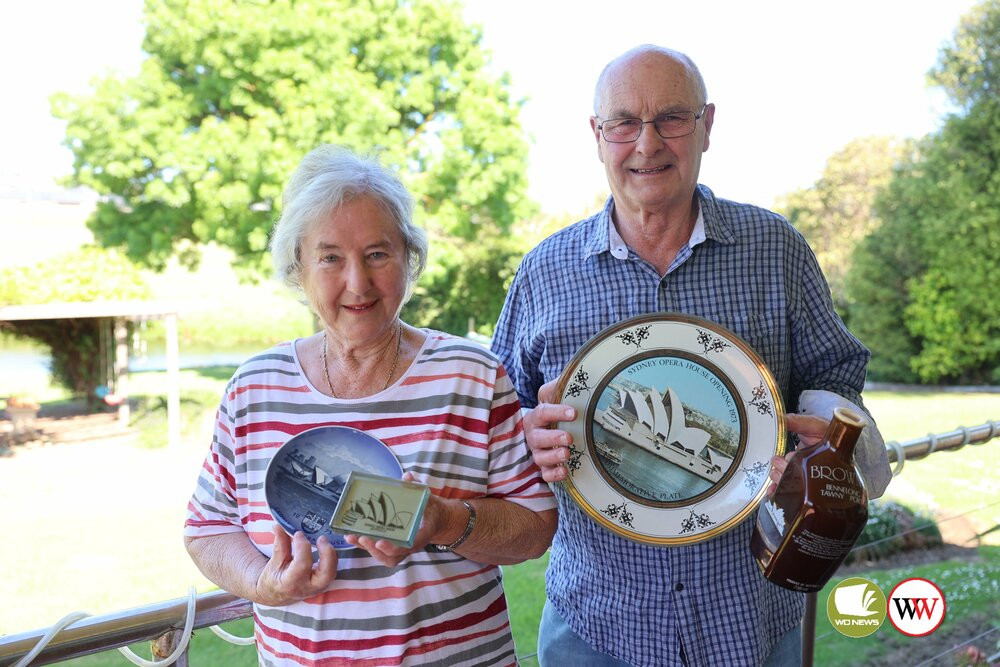 The Poynton's have fond memories of standing shoulder to shoulder in a "huge crowd" that gathered to catch a glimpse of the Queen and enjoy the celebrations. 
The official opening, which took place on October 20, 1973, attracted a crowd estimated at "hundreds of thousands" which gathered on the shores of Sydney Harbour. 
Among the pomp and ceremony was a spectacular fireworks display from the top of a Sydney Harbour Bridge pylon. 
"At the time, I was working for the New South Wales Department of Main Roads who controlled the bridge and head office staff were given the opportunity to enter a ballot to be on the pylon that evening," Mrs Poynton said.
 "I was fortunate to gain a spot so that's where Bill and I saw the fireworks from." 
The Poynton's are the proud owners of special memorabilia from the opening, including a Women's Weekly souvenir photo, a Wedgewood plate and a small piece of French-made Opera House glass. 
They also have a special release Brown's Bennelong Point Tawny Port – yet to be opened. 
"These pieces hold special meaning to us and we treasure them dearly; we love the Opera House and the Sydney Harbour Bridge," Mrs Poynton said. 
Their affection for the bridge didn't end that night. In recent times they have not only climbed to the top of the Sydney Harbour Bridge, they have also added the Brisbane Story and Auckland Harbour bridge climbs to their list of achievements.
 "Today (Friday) we look back with fond memories of that special time; it really is a significant date in history," Mrs Poynton said.
Most Popular