14 July, 2023
Puppacino for Toto
DOROTHY and her beloved four-legged friend Toto have been popping up all over Warrnambool in the lead-up to tomorrow night's opening performance at the Lighthouse Theatre.
By Staff Writer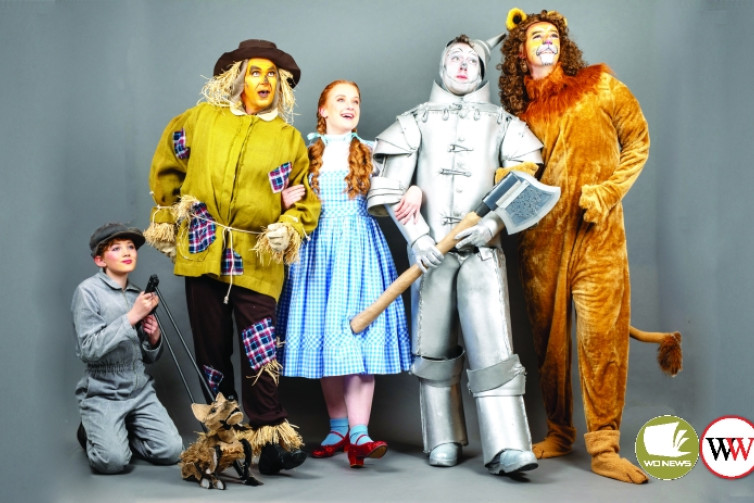 The 'Toto Café' was a popular stop for the furry star who enjoyed a puppacino before his stage debut on the weekend. 
Puppeteers Greta Punch and Ailiche Goddard-Clegg have also been busy, hosting a puppetry workshop at the Warrnambool Art Gallery last week which saw 18 local children create their own puppets from recycled materials.
Show director Heather Goddard and set designer Lyle Russell also presented a 'story to stage' talk at the Warrnambool Library as part of the 'Expand Your Mind' series. 
"These additional events were really important for us, enabling us to share the magic of theatre with our community," Warrnambool Theatre Company president Ailiche Goddard-Clegg said. 
"We also had the chance to impart some of the knowledge we have gained during the production and share it widely." 
The orchestra for the Wizard of Oz, comprised of 23 musicians from around the district, will be led by director Dean Mulholland. 

"The music is intricate in this production and there is a lot of underscoring throughout which means audiences will get to enjoy the wonderful sound of our extraordinary orchestra throughout the show," Ms Goddard-Clegg said. 
The orchestra, along with a cast of 50 and behind-the-scenes team of more than 30, are ready to bring the wonder of Oz to the Lighthouse Theatre stage. 
"Tickets are selling really well, with some shows three-quarters sold. This is certainly one not to be missed so we encourage everyone to get in early for tickets,"Ms Goddard-Clegg said. 
The Wizard of Oz will run from July 15-22.
Most Popular