17 November, 2023
Quarry transformation celebrated
HUNDREDS of people gathered in the revitalised Warrnambool Community Garden Quarry last weekend to celebrate its transformation.
By Staff Writer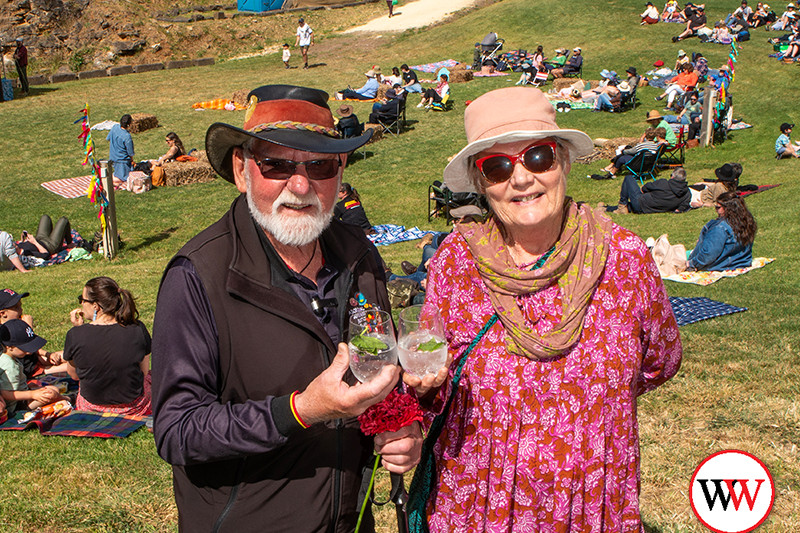 After countless hours of hard work and dedication to complete the initial stage of the revitalisation, Warrnambool Community Garden was thrilled to host its first major event in over five years. 
Last Saturday's celebration was testament to the rich history and beauty that had been restored to the once-abandoned quarry. 
Rob Lowe Senior, Peek Whurrong Elder, shared a deeply moving Welcome to Country which highlighted the sad history of the site and the transformation of the garden. 
He guided the development of the Indigenous acknowledgement area in the garden and expressed his ongoing support for the garden and its work to create a culturally inclusive place. 
The glorious weather provided the perfect backdrop for the gathering of nearly 500 attendees. 
Talented local musicians and vendors added to the relaxing style of the event, creating an atmosphere filled with joy and warmth. 
Laughter, song and dancing echoed through the air, creating a magical setting for families with many young children getting up for local talent Flynn Gurry. 
 Children were kept well entertained, with seven different activities on offer. 
 "We are delighted with how this space has been embraced by the community; it's been a long time coming so it was wonderful to see so many smiling faces," Courtney Mathew, deputy convenor said. 
Dreams of repurposing the old quarry, a vision that dated back to the start of the garden in 2007, finally materialised. 
Concept plans were completed in 2016 and work on the amphitheater began in 2019, with funding support from the Fletcher Jones Family Foundations, Warrnambool City Council's small infrastructure fund, and state government Pick My Project funding. 
Ms Mathew highlighted the garden's gratitude for community support. 
"This is a truly incredible space, so we are grateful to be able to say thank you to everyone who helped get us to this stage," she said. 
"We can't wait to start work on the next part of the redevelopment, the rainforest gully, next year and host an even bigger event." 
The project garnered recognition at both state and national levels through the Premier's Sustainability Awards and the Banksia Sustainability Awards in 2022. 
 This event was made possible through the generous support of the Warrnambool City Council's event grants program. 
The generosity of volunteers played a crucial role in making the event a success. 
Anyone who missed seeing the site is welcome to enjoy a free tour at 2pm on Sunday November 26. 
This tour will celebrate the end of Urban Agriculture Month with the first-ever National Community Gardening Day being marked across the country. 
 To rsvp simply head to the garden website: https://www.wcg3280.org.au/event-details-registration/national-community-gardening-day-tour
Most Popular