17 November, 2023
Resealing works begin
WARRNAMBOOL motorists will soon enjoy a smoother ride around town as resealing works get underway this week.
By Staff Writer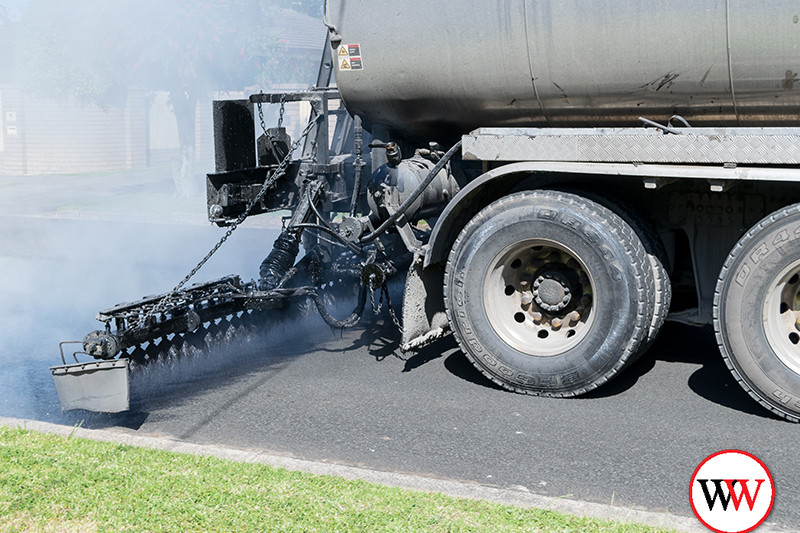 About 13 kilometres of Warrnambool streets will be resealed over the coming weeks as part of council's 2023 road reseal program. 
Warrnambool mayor Cr Ben Blain said that the annual program was a simple measure council could take to keep its road network in the best possible condition. 
"Road resealing is one of the best things you can do in order to extend the life of a road and prevent more expensive repair work in the future," he said. 
"As roads age, small cracks begin to form in the bitumen surface and eventually this can lead to a pothole. 
"The roads we are due to reseal might seem perfectly driveable, and we want to keep them that way. Like anything, a little bit of maintenance at the right time can make a big difference going forward." 
Cr Blain said road sealing would help to prevent potholes – saving money in the long term.
 "Another way this program helps to save money is via our partnership with Corangamite Shire Council," the mayor said. 
 "We combine the roads we need resealed with those in Corangamite and advertise them as a single tender. This means there are lower costs involved in delivering the same output, and this in turn means a saving for ratepayers." 
For residents whose street is being resealed, contractors will be in touch in the days prior to let them know the scheduled date. 
It's important that no vehicles are parked on the street being resealed while the reseal in under way, but it's a quick process and traffic usually re-opens within minutes of the reseal being completed. 
Recently resealed roads will have loose stones on their surface. 
Excess stones are required to ensure a good cover is achieved in the resurfacing process. 
Over time these will become embedded into the pavement surface or be removed by the street sweeper which attends each road that has been resealed. 
Some of the roads to be resealed, either in part or in full, include Barries Rd, Boiling Down Rd, Carlyle Ct, Carrolls Rd, Golden Spring Ct, Ian Rd, Iona Avenue, Murdoch Ave, Rodgers Rd, Sadler Ct, Sharpe Ave, Station St, Wangoom Rd and Whites Rd. 
The full list of streets to be resealed is available on the Warrnambool City Council website. 
Most Popular