26 May, 2023
Roosters relegated
SOUTH Warrnambool has dropped to second on the Hampden League ladder following its loss to the in-form Terang Mortlake last weekend.
By Staff Writer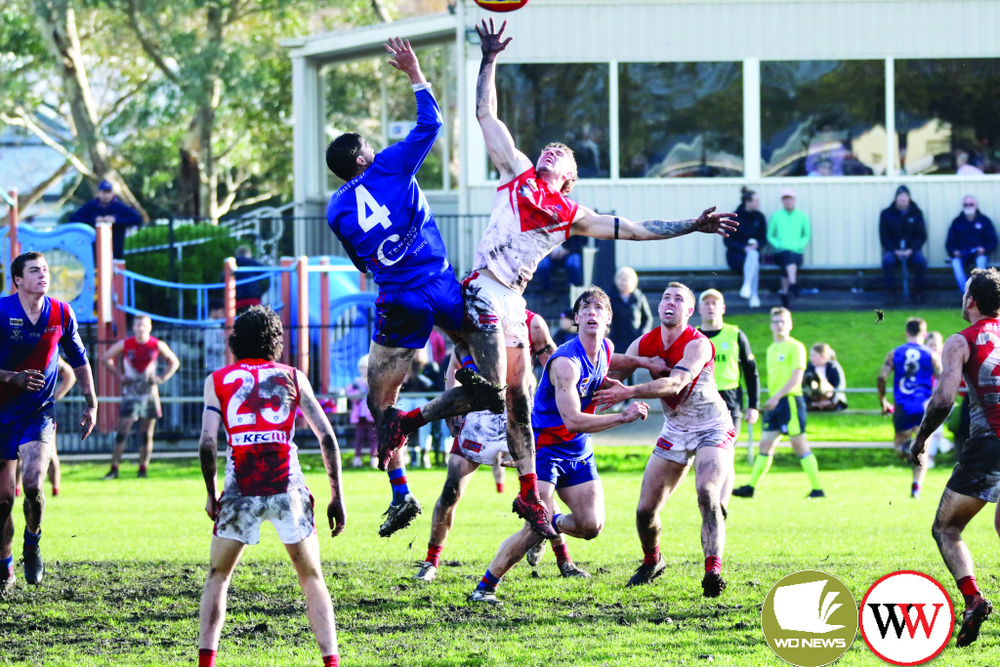 The Roosters travelled to the home of the Bloods for their round six clash on Saturday, and were jumped early in the first quarter, with the home side kicking four goals six while the Roosters were restricted to two majors. 
In heavy and often wet conditions, both sides struggled to take advantage of their forward opportunities, with the Bloods heading into the main break with a two goal advantage. 
The final two quarters again saw limited scoring opportunities, with Terang Mortlake snatching victory – and top spot on the ladder – by just 14 points. 
Final scores were South Warrnambool 6.8.44 to Terang Mortlake 8.10.58. 
Best for the Roosters were Ollie Bridgewater, Sam Thompson, Patrick Anderson, Archie Stevens, Will White and Daniel Nicholson. 
Bailey Osborne kicked two goals while Jack Dye, Josh Folkes, Max Irving and Sam Kelly each contributed on the board. 
In other Hampden league matches last weekend, Warrnambool enjoyed a comfortable 48-point win over Hamilton, Koroit went down to Camperdown by 39 points, Cobden defeated Portland and North Warrnambool were 27-point victors over Port Fairy. 
South Warrnambool's reserves had more success at Terang, defeating the Bloods by just three points, 7.6.48 to 6.9.45. Jack Lee, Walker Owen, Sam Lenehan, Jaidyn Hawkins, Thomas Jenkins and Brayden Beks were best for the Roosters while Kym Eagleson added three goals to the board and was well supported by team-mates Ben Anderson, Thomas Freitag, Maison Mavroudakis and Walker Owen with one goal apiece. 
Earlier in the day, the Roosters' under 18.5 side showed its dominance over the Bloods with a huge 131-point win, 23.8.146 to 2.3.15. 
Ollie Harris and Wil Rantall had a great day out, kicking three goals each, while Taj Atchison, Darcy Bridgewater, Jack McNeil, Cooper Miller, Danelle Perera and Oliver Smith each contributed two. 
Goals also came from Aidan Forsyth, Ryan Noseda, Mason Porter, Dan Thornton and Flynn Wilkinson. 
Best for the Roosters were Wil Rantall, Ollie Harris, Taj Atchison, Jack McNeil, Cooper Miler and Oliver Smith. 
Tomorrow's round seven Hampden League action will see Port Fairy host Cobden, North Warrnambool at home to South, Portland will take on Camperdown, Warrnambool will host the Bloods and Koroit will be home to the Kangaroos.
Most Popular