12 May, 2023
Seagulls soar at Melville
THE Seagulls were soaring over Melville Oval last Saturday with a drought-breaking 10-point victory over the Hamilton Kangaroos.
By Staff Writer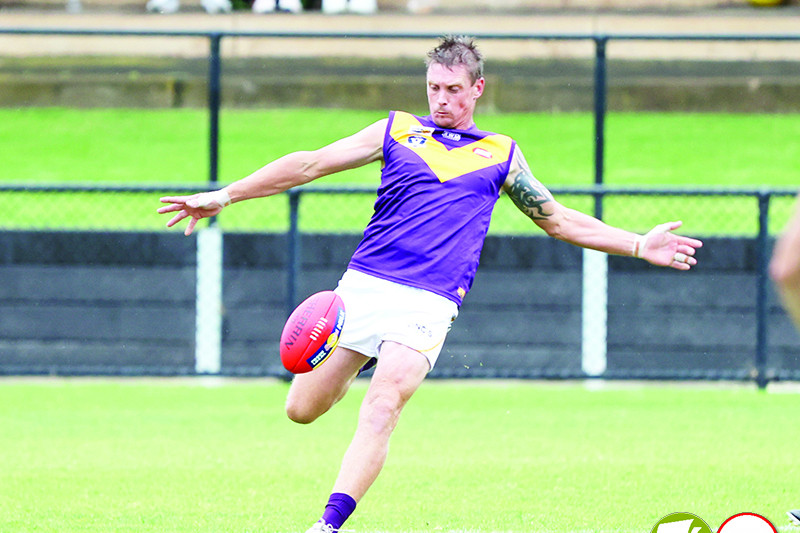 The Seagulls, who finished the 2022 home and away season winless and on the bottom of the Hampden League ladder, not only broke through for their first win of season 2023 but also celebrated Jason Rowan's 1000th Hampden goal. 
The historic round four game will long be remembered by Rowan and his team-mates.
The Kangaroos got the early jump on the Seagulls, kicking four majors to two in the first quarter before going into the main break with a handy 14-point lead. 
The third term was a relatively even one, ending with just 12 points separating the two sides but in the final quarter the Seagulls accelerated and got on top of the Kangaroos to finish 10 points ahead on the final siren. 
Final scores were Port Fairy 11.14.80 to Hamilton Kangaroos 10.10.70. 
Enjoying his successful day out, Rowan kicked two majors for the day while team-mates Radush Mohan (4), Kaine Mercovich (2), Segdae Lucardie, Oliver Myers and Oscar Pollock also contributed to the board. 
Best for the victors were Mitchell Ryan, Mohan, Mercovich, Pollock, Andrew McMeel and Sam Horne. 
In the reserves match, Hamilton defeated Port Fairy 9.7.61 to 5.10.40. Best for the Seagulls were Jack Van der Aa, Adam Stirling, Andrew Luxa, Liam Kelly, Will Goudi and Jack Conrick. 
Earlier in the day, Hamilton's under 18.5s were too strong for Port Fairy, winning 9.10.64 to 5.3.33. 
Best for the Seagulls were Xavier Kenna, Lucas Williams, Jonty West, Charlie Clancey and Oscar Blake. 
Clancey, West, Jack Coffey and Oscar Reaburn all contributed majors to the board. 
The Seagulls will face an in-form Terang Mortlake at Gardens Oval this Saturday.
While the gulls will still be flying high from last weekend, the Bloods will be out to continue their unbeaten season to date. 
Hampden League round five action will also see Hamilton take on South Warrnambool, Warrnambool host Koroit, Portland take on North Warrnambool and Cobden will host Camperdown under lights.

Most Popular