15 September, 2023
Seniors festival returns
THE Warrnambool Seniors Festival returns in October, with over two dozen free or low-cost events throughout the month.
By Staff Writer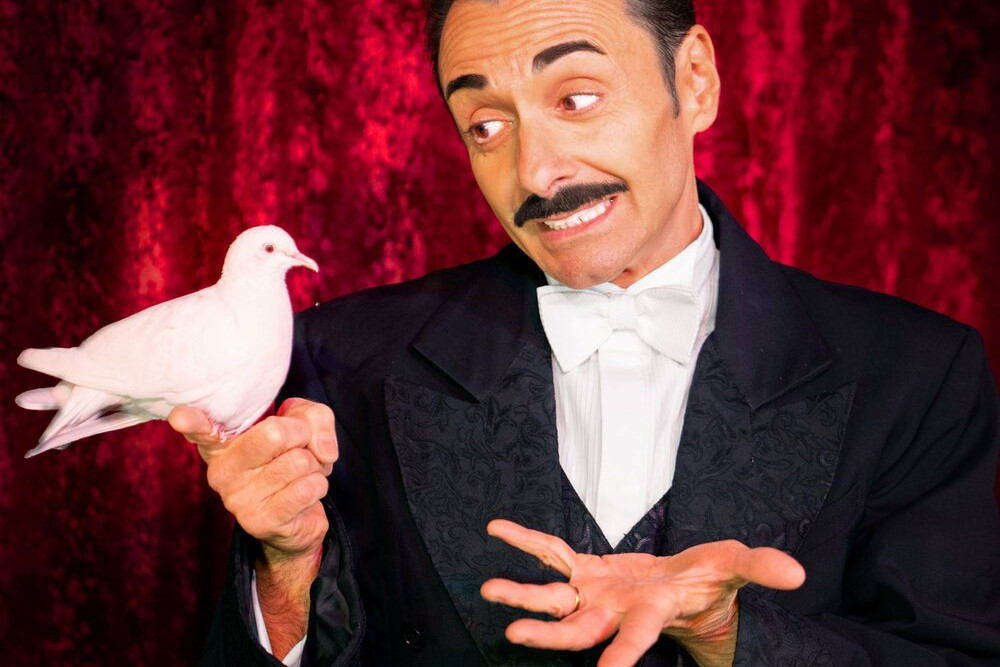 One of the highlights of the planned activities will an intergenerational magic show at the Lighthouse Theatre on Sunday October 22. 
The show, starring magician Elio Simonetti, will start at the family-friendly time of 2pm with tickets priced at only $10 (children under 13 admitted free). 
Elio has been a magician for three decades and said that a love of magic was something that spanned generations of audiences. 
"As we grow older, we become blasé and we forget the little things that are really extraordinary," he said. "Do you remember the first time you saw a butterfly, or a rainbow, or snow, how amazed you were? 
"Watching a magic show reminds you of that feeling so we are encouraging people to bring their kids, their grandkids and even their great grandkids so they can experience the wonder together. 
"You've got the chance to see it through their eyes, and then you'll have something to share forever." 
The Seniors Festival will include a wide range of events to encourage people to enjoy the things they like, but to also try something new, and Mr Simonetti said that a curious mind can help with healthy ageing. 
"In your mind and in your heart, you don't age if you always have that outlook on life and if you realise that you're never too old to be astonished by something," he said. 
The show will incorporate classical magic and jazz music, with Mr Simonetti saying it combines highly visual illusions with those that are more cerebral. 
"It's the magic that would have amazed a child's parents and grandparents," he said. 
"For me, performing for seniors is a bit of a privilege because I realise they've been around a long time, they've seen a lot and for them to give me their time is a bit of an honour." 
Warrnambool mayor Cr Debbie Arnott encouraged everyone to check out the program and to book early. 
"While ageing is a part of life that not everyone looks forward to, really, it's a chance to take some time for yourself and have fun," she said.
"As well as the magic show with Elio, there are walking tours of historic streets and the Botanic Gardens, there are bus trips, there are come and try fitness classes, there are rides in classic cars, pampering sessions and lots more, so have a look at the program and plan your month.
"All of the events are either free or heavily discounted to try and encourage people to give as many a go as possible. That being said, if there's something you're keen to go to please book early as things can book out." 
The Warrnambool Seniors Festival program is available at the Archie Graham Community Centre in hard copy and online at the Warrnambool city council website. 
The festival will be officially launched at 1.30pm on Wednesday October 4 at the Archie Graham Community Centre, with the local nominees for the Victorian Senior of the Year Award to be acknowledged and celebrated.
Most Popular