1 August, 2023
Shaping the future at Sheepvention
CUTTING edge ideas and technological advances will be on display at this year's Sheepvention Rural Expo.
By Staff Writer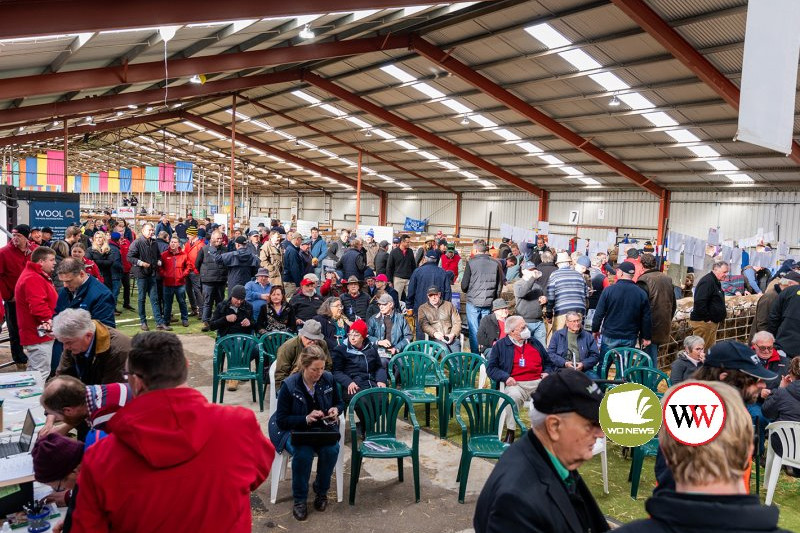 The 'Inventions Competition' will provide an opportunity to showcase some of the best ideas from across the region, as well as provide an impressive line-up of speakers on the 'Towards 90' innovations stage. 
The innovations stage and inventions competition have gained a reputation for showcasing ground-breaking concepts and thought-provoking discussions within the agricultural industry. 
This year's event is no exception, as the Hub will showcase an array of visionary speakers, inventions and businesses alike to inspire, educate and challenge conventional thinkers. 
Among the noticeable speakers to grace the stage will be renowned local inventor, James Nagorcka.
After building his own tractor on his property just outside of Hamilton, James won contracts with US giant John Deere.
Joining the line-up will be Sinclair Wilson, Meat and Livestock Australia, Mallee Marketing, NextGen Agri, Elders, Agriculture Victoria and Humans of Agriculture to name a few.
The stage will cover topics including factors impacting the agribusiness sectors, optimising reproductive productions in livestock, machine learning in the livestock industry and water management. 
The renowned Inventions Competition highlights some of the most creative and inventive ideas from entrepreneurs and inventors. 
Every inventor has to start somewhere, and at Sheepvention they can take advantage of the opportunity to connect with various stakeholders. 
In 2022, the competition was taken out by AWI's Stephen Feighan and SCAA Training's Glenn Haynes who designed a mechanical system that delivers the sheep to the shearer, thereby eliminating the catch and drag from the pen. 
This minimises the chance of injury to the shearer and the sheep while also maximising productivity with significantly reduced handling times. 
The competition will host a number of classes, including livestock equipment and technology, farm machinery, house and garden, business and corporate technology, kindergarten, primary, secondary and tertiary students. 
The stage and competition will take place in the Innovations Hub and will be complemented by trade exhibitors focused in the educational, professional services, government and innovative sectors. 
Sheepvention Rural Expo will take place on Sunday August 6 and Monday August 7 at the Hamilton Showgrounds. 
For more event information and ticket purchases visit www.sheepvention.com. 
Most Popular