19 May, 2023
Staying connected
A NEW app, giving elderly residents access to their weekly appointments at the touch of a screen, is proving beneficial to many.
By Staff Writer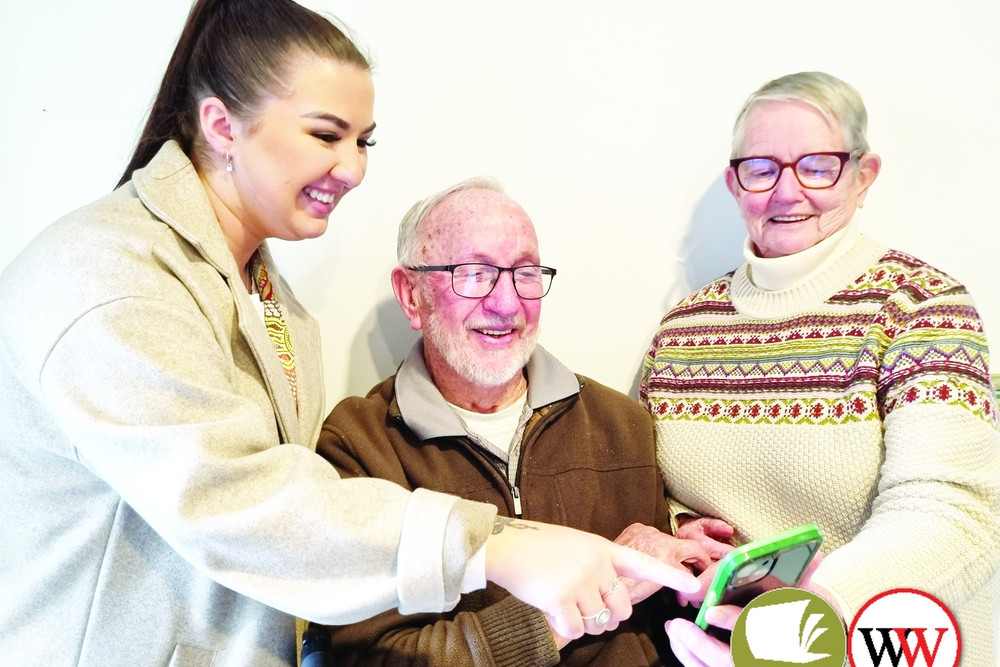 Warrnambool-based home care package provider La Bella Life has launched its very own mobile device app, linking carers and families. 
The recent brainchild of friends Meridith McKinnon and Tricia O'Keeffe, the mobile app can be used by both home care clients and carers, allowing them to view upcoming care shifts, receive instant notification of changes to shifts and view all the services provided to a client. 
"Many of our clients are very capable of using technology to communicate with their friends and family and perform online tasks such as banking or shopping, so this new mobile app has been a great addition for them to be involved in managing their own care package," said Ms O'Keeffe.  
The app can also be used by client families who are involved in their daily lives, supporting them to continue living independently. Clients Carmel and Harold Stoll jumped at the opportunity to use the app to manage their own home care packages and said it makes planning their week easier. 
 "We have in-home care or respite up to six days a week and before the app I felt like I was chasing my tail to know which day our appointments were booked for," Carmel said. 
"Now, when Harold asks me who's coming today, I can go straight to the app and see who our carer is, what time they're scheduled for and if there's been any last-minute changes or alterations." 
The Stolls both agree the app is a great tool and very user friendly. "I encourage everyone to give using the app a go; I'm always telling people how great it is and showing them how it works. I don't think you're ever too old to learn new tricks." 
 The La Bella Life Carers app is available from the app store and Google Play 
Most Popular