16 June, 2023
Students lend a hand
SUPPLIES at the Warrnambool and District Food Share were given an extra boost recently thanks to local students.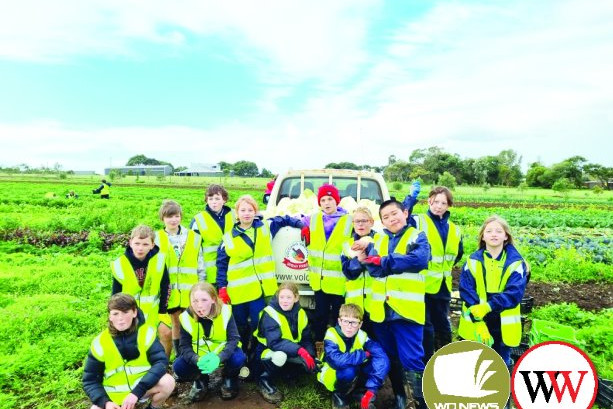 As part of a community initiative between Hands on Learning, Volcano Produce and Food Share, students had the opportunity to get out in the field and help with harvesting last Friday. 
Ben from Volcano Produce guided students from Warrnambool West and Koroit and District primary schools in how to harvest and prepare vegetables which, in turn, would be donated to Food Share. 
 Together, students from both schools harvested a large amount of cabbage and wombok. Care was taken to remove leaves and load the harvest into vehicles for delivery. 
Students from the program have also visited the Food Share premises to follow the journey from farm to plate, learning the important role Food Share plays in the local community. 
They also learnt more about the program, including packing emergency food boxes for those in need. 
Ben and the team at Volcano Produce proudly donate tons of harvest to Food Share.
Most Popular