22 February, 2023
Tasty Treats While You Read
VISITORS to the Warrnambool Library and Learning Centre can now enjoy a hot cuppa and tasty treat while they read.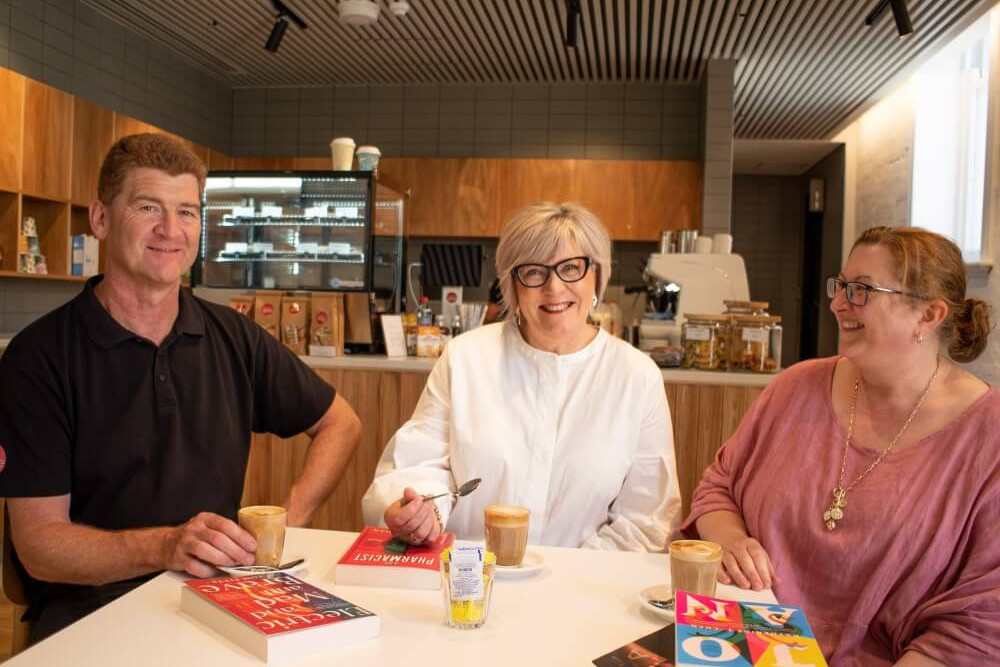 Warrnambool City Council has appointed local catering company Tasty Plate to operate the café which is now open from 10am Monday through to Saturday.

"This is a wonderful feature of the new library," Warrnambool mayor Cr Debbie Arnott said.
"It adds further appeal to the library which has already proven enormously popular with the community.
"What better way to spend time than choosing a book or magazine and catching up over a coffee in the inviting surrounds of the new library?"
With an outdoor seating area, children's play space, baby change facilities and a hugely expanded collection of books the library is now an even better destination.
"Whether you are a student, parent or someone who simply enjoys getting immersed in a new book, the library will meet your needs," Cr Arnott said.
"We've received incredibly positive feedback on the new building and the service. The café will further enhance the experience of a library visit."
Tasty Plate executive manager Maree Wyse said the business was thrilled to be running the cafe at the new Warrnambool library.
"Our front-of-house team looks forward to providing a welcoming and inclusive experience for all customers," Ms Wyse said.
"As a social enterprise, Tasty Plate supports people with disability to gain on-the-job skills and develop pathways to meaningful employment. 
"This new cafe setting will allow our participants to increase their front-of-house skills and set them up for a career in hospitality."  
A delicious range of slices, cakes and biscuits are on offer at the cafe, including vegan, dairy-free and gluten-free options. 
Hot and cold drinks are available including espresso coffee made to order.

Most Popular