14 July, 2023
The tradition continues
LUCAS Bros Butchers is a name synonymous with Warrnambool.
By Staff Writer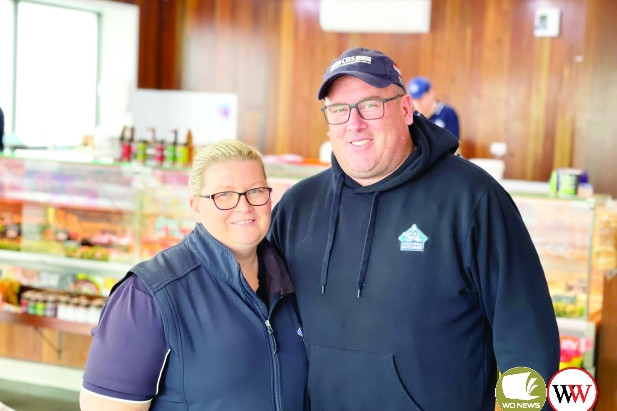 Since 1936 the company has been supplying Warrnambool and surrounding towns with top quality meat and taking great pride in not only the product it sells but the service offered to customers. 
That tradition is continuing today in the hands of current owners Peter and Tracey Harris who last week celebrated 10 years in business. 
"When we first took ownership of the business it was still trading in Liebig Street, in the shop that we believe had remained a butchers' since the 1880s," Peter said. 
"We started in the shop with just ourselves, my dad Sam and one other full-time butcher but it wasn't long before we had outgrown that premises and began the search for a new location. 
"Moving to where we are now, on the corner of Banyan and Lava streets, has given us the opportunity to grow and expand." 
From humble beginnings, the Harris' are now the proud employers of 27 staff and have distribution points right across the western district. 
Last week's 10th birthday celebrations are testimony to their hard work, dedication and their commitment to providing quality meat and meat products to the community they live in and work alongside. 
"We're very much a family business with family values," Tracey said. 
"Our move to Banyan Street five years ago was certainly a huge gamble but from the feedback we've received from customers, it was the right thing to do. We have undercover parking at the front door and we're open seven days a week." 
And their hard work has certainly not gone unnoticed – with their display cabinet growing every year with both state and national awards including the prestigious 2022 Australian Charcuterie Excellence Awards for their streaky bacon, jalapeno and cheese cabana, and hickory and peppercorn streaky bacon. 
Their prize-winning smoked ham is always a favourite on the Christmas tables of many families, while their chicken kievs, schnitzels and steaks are always a winner at the dinner table. 
"We are very proud of all our awards; they're a reflection of the hard work our entire team puts in week in, week out," Peter said. 
"We're grateful to our many customers who have supported us over the last 10 years and who continue to do so." 
With the addition of chef Chris Considine, the shop has been able to introduce 'heat and eat' meals which have become popular with customers looking for a quick, nutritious meal – as is the Great Ocean Road Smallgoods range which can be found in-store. 
While the official birthday celebrations may be over at Lucas Bros. Butchers make sure you call in and take advantage of the great specials in-store, enjoy the convenient undercover car parking at the front door and take time to browse. 
On-line orders are also most welcome. 
Most Popular