21 July, 2023
Vietnam vigil
WARRNAMBOOL residents will pay their respects to two of its own during the August 3 Vietnam Veterans' Vigil.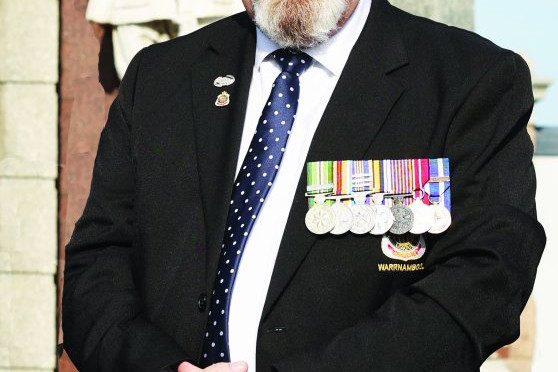 August 3 will mark 60 years since the arrival of the Australian Army Training Team (AATTV) in South Vietnam and 50 years since the withdrawal of combat troops. 
The Australian Government intends to mark the occasion with a Commemorative Service, televised nationally by the ABC on August 18 from the Australian Vietnam Forces National Memorial (AVFNM) in Canberra. 
The Vietnam Veterans Vigil is about recognition of individual loss and a family's grief at the death of their son, husband, Dad – while the August 18 ceremony recognises and remembers the collective loss to the nation. It is intended to hold a Service of Remembrance at every grave of commemorative plaque sites across the nation and overseas on August 3, with local services to commence promptly at 11am. 
 The aim of the morning is to provide surviving Vietnam Veterans, the next of kin, relatives of the fallen and all Australians the opportunity to participate in a meaningful way right across the nation and overseas, to recognise the individual loss and pay respect to those who were killed in action. 
 Local residents are welcome to attend a special service at the Warrnambool gravesites of veterans' Billy Carroll and 'Nugget' Warburton. 
"Billy and Nugget were both killed in action and August 3 will be a special time to remember and pay respects to them both, along with the 549 other men who also lost their lives in Vietnam," Warrnambool RSL's Tony Geyer said. 
"It's my understanding that in this region we have both the first Australian soldier to be killed in action (Billy) and a gentleman from Cobden (Ralph Niblett) who I believe was the last Australian to be killed. "We will be recognising the individual loss of the soldier and the effect that has on their family, friends and community."
Most Popular