18 August, 2023
Vikings take A grade
DESPITE the television coverage of the Matildas' soccer game, there was a good group of supporters at the Orford Hall on Wednesday night to support teams in the grand finals.
By Staff Writer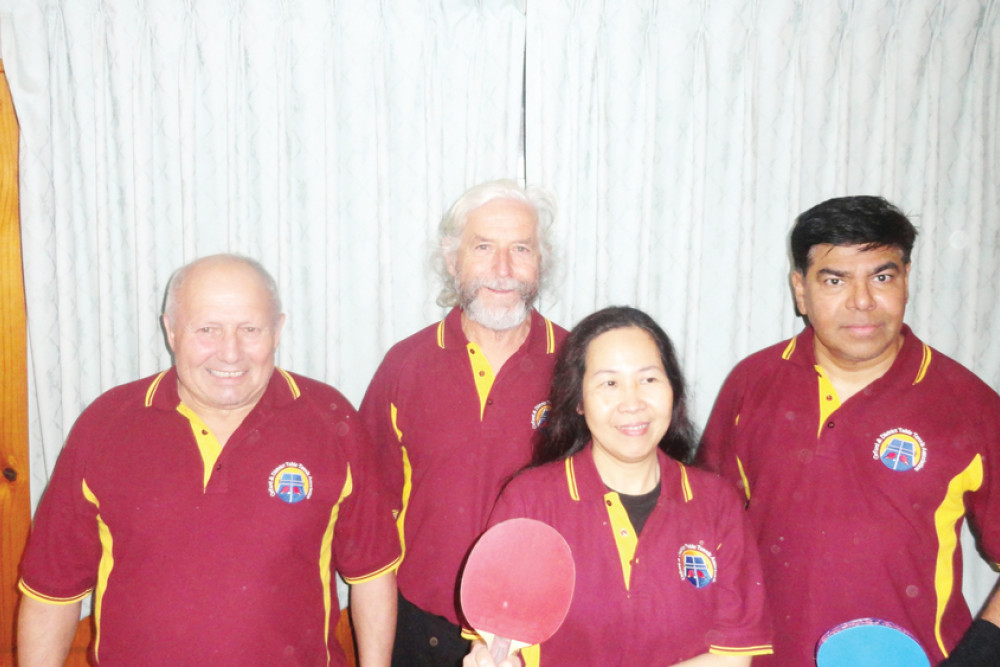 The top table saw some fast, hard-hitting games while at the other end of the hall a more sedate pace saw the B grade match progress. Congratulations to both winning teams. 
In the A grade final, Warrnambool Vikings defeated Warrnambool Warriors 6.21-2.9. 
Going into the first doubles, Vikings were 2-1 up. Peter Owen (Warrnambool Warriors) defeated Warrnambool Vikings' Dom in a four-game rubber 11-4, 11-13, 11-5 and 11-3. 
Vikings won the doubles in regulation three games, 3-1. 
The second round of singles started with two nail-biting five game rubbers. 
Vikings' Tess defeated Warriors' Neil Ford in a high-class rubber with low flying hard hitting rallies, 11-7, 7-11, 9-11, 11-8 and 11-3. Warriors' Peter defeated Vikings' Rehan in a five-game rubber. 
Balls were flying in long rallies, with tactics employed by both players. 
The high-class rubber finished in the fifth with Rehan unfortunately timing a serve, hitting the table end. Peter won 11-9, 5-11, 11-8, 10-12 and 11-5. 
After the fast rallies in the previous rubbers, Dom and Marshall Worthington played a gentler game, Dom winning in three. The Vikings were 5-2 going into the second doubles. 
Even though Peter and Marshall moved Rehan and Gillies across the back of the table and played some very good winning shots, they were unable to tip the match their way going down in a hard-fought close rubber 11-7, 8-11, 12-10 and 12-10. Peter was Warrnambool Warriors' winner while Tess was Warrnambool Vikings' best with two rubbers, winning both of the doubles rounded out Vikings winning score. 
In B grade Myndarra defeated Tarrone 6.18-2.7. 
Myndarra lost only one singles and the first doubles on their way to victory. 
The Myndarra youngsters held their nerve, with Nick Bartlett defeating Tarrone's Andrew McGrath while Ally Rowbottom defeated both Andrew and Steven Young. 
 David Warhurst was Tarrone's only singles winner, combining with Andrew to defeat Ally and Jensen Rowbottom in the first doubles. 
Jensen teamed with Aaron to win the second doubles against Tarrone's David Warhurst and Steven Young 11-1, 11-5, 8-11 and 11-6 (the only extended rubber of the night). 
Aaron also won his two singles. 
Ally Rowbottom rounded out a successful month with this win after she represented Warrnambool Association in its junior team, winning their section of the O'Donahue Shield a fortnight ago. 
 A reminder that presentation night will be held on Wednesday August 30 from 6.30pm at the Warrnambool Football Club in Cramer Street. All past and present players are welcome to attend. 
Most Popular