18 August, 2023
Vision for the future
WARRNAMBOOL Lions Club members are working hard to ensure a clearer future for local children.
By Staff Writer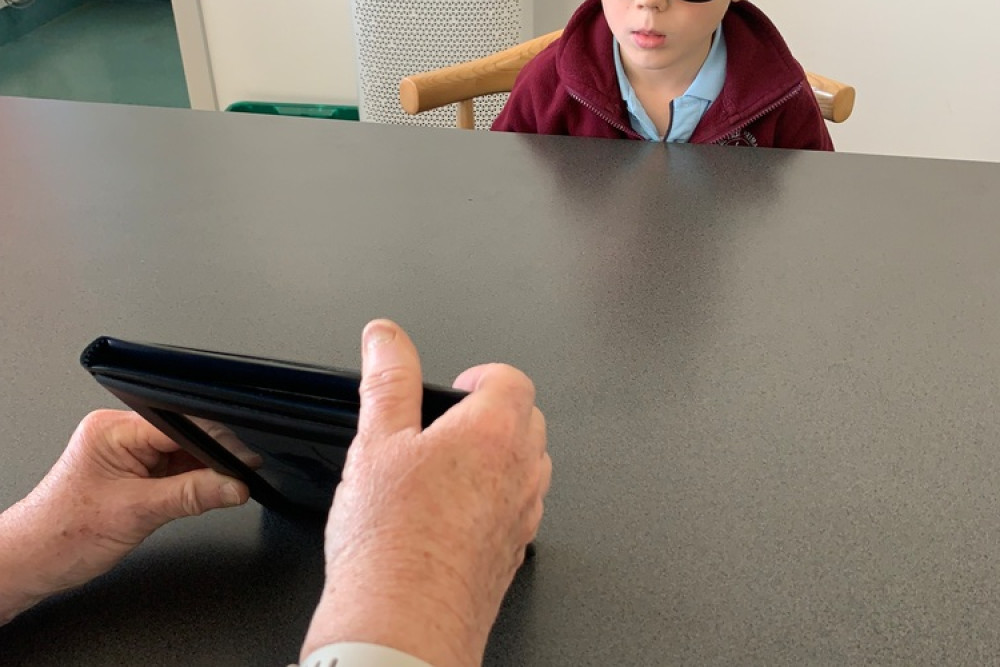 hrough the Warrnambool Lions Eye Health Program, the club offers free eye tests to primary school aged children across the district – providing a vital link between families and the health profession. 
The club is excited to be involved in this community-based education program which allows trained club members to promote healthy vision and raise awareness of the causes of preventable vision loss. 
Currently, one in five children have an undetected vision problem yet most children accept vision problems and adapt – very rarely complaining as they believe everyone sees the world just like they do. 
Vision disorders can have a profound effect on a child's growth and development, with up to 80 per cent of a child's learning occurring through their eyes. 
Once detected, most eye conditions in children can be easily corrected. Through the Lions club program, children can have a picture of their eyes taken with a spot vision screener (a state-of-the-art portable camera). 
The camera can detect any vision issues associated with myopia (near sightedness), hyperopia (far sightedness), astigmatism (blurred vision), anisometropia (unequal refractive power), binocular vision (eye misalignment) and anisocoria (unequal pupil size). 
Visual acuity determines how sharp vision is at longer distances while colour vision determines if the child perceives colour as most people do. 
Stereo depth perception can assess the binocular function of the eyes at near tasks. Each set of tests only takes a few minutes to complete, so disruption to class is minimal. 
Personalised letters are written and addressed to the relevant parent/guardian and within each letter the results of the screening are identified, highlighting any areas of concern that should be referred to an optometrist for further examination if required. 
All screeners are Lions volunteers who have successfully completed a training and accreditation process. A working with children check is mandated. 
The Warrnambool Lions Club currently offers this free service to schools across the district, including those in Port Fairy, Koroit and Warrnambool. 
So far this year the club has screened over 600 primary students with schools already booking in for next year. 
If your school is interested in taking advantage of this service or you would like to know more about the process, contact Sue Amos, Warrnambool Lions Club LEHP facilitator on amossj58@gmail.com. 
Most Popular