24 October, 2023
Wet conditions for Mortlake Gift
WET weather failed to dampen the spirits of competitors and spectators at last weekend's inaugural Mortlake Gift.
By Staff Writer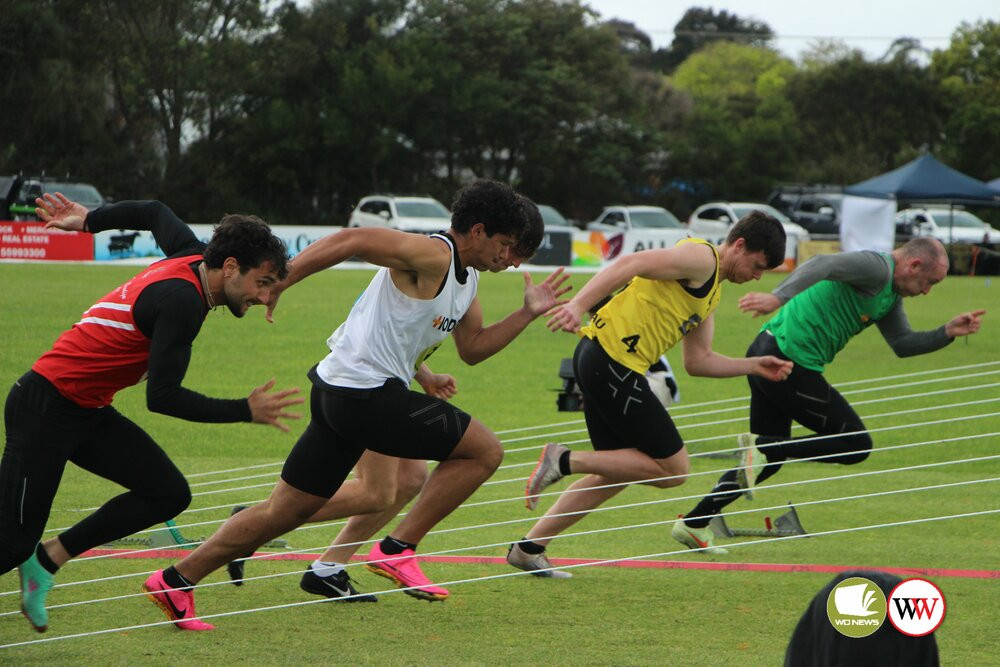 Wilsons DC Farran Oval was a hive of activity on Sunday and despite intermittent showers and winds throughout the afternoon, spectators were treated to some close racing. 
The final of the Men's Gift, ran over 120 metres, was won by Aaron Peter-budge in a time of 12.667, with Brendan Ashcroft second in 12.78 and Jackson Bennett third in 12.874. 
The 120m Women's Gift was won by Warrnambool College student Grace Carter in 14.149, with Layla Watson second in 14.395 and Halle Martin third in 14.485. 
The 800m open was won by Lachlan Milligan in 117.791, with Dominic Bruno second and Charlie Sutherland third. 
The 400m men's event was won by Daniel Muir in 48.638, with Jack Colgrae second and Lachlan Milligan third. 
Amber Van eede continued her strong form from the previous day at Cobden to take out the final of the 400m womens' event in a time of 56.794; ahead of Talia Martin in second and Charlotte Hallal third. 
Jamie Johns finished strongly to take out the 300m Masters in 36.47, closely followed by Jay Blake second in 36.619 and Gary Blake third in 37.829. 
The final of the 120m Masters was won by Tim Rosen in 13.696, followed by Kev Matthews in 13.696 and Daniel Martin third in 13.753. 
Jennifer King took out the 70m Open event in an adjusted time of 7.71 seconds, closely followed by Brendan Ashcroft in 7.727 and Jared Glover third in 7.797. 
Zane Eddelston won the final of the 120m under 18 mixed in 13.267, with Sophie Burrows second in 13.283 and Patrick Meade third in 13.432. 
The 120m under 14 mixed sprint was won by Sophie Burrows in a time of 14.773, with Macey Hansen second in 14.936 and James Moore third in 14.946. 
The longest event on the program, the 1600m Masters, was won by Carl McMeel in 282.031, followed by Carlie Sutherland in 285.708 with Richard Wade third in 285.727. 
Most Popular