21 April, 2023
WRAD CEO to retire
WRAD Health's longest serving CEO Geoff Soma will end a 23-year career with the organisation at the end of June.
By Staff Writer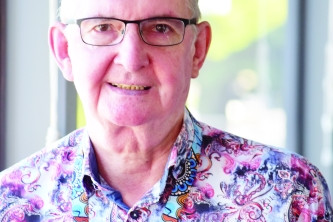 Mr Soma, who turns 70 next month, will retire after having overseen WRAD Health's growth from 10 to 38 staff plus seven contractors delivering a much wider range of health services across the region. 
He has been a staunch advocate for developing local health services and changing community attitudes to support people with substance misuse issues. 
"It has been a wonderful career working with great people providing services to our important client group," Mr Soma said.
"There have been many achievements along the way and I am very proud of where WRAD Health is today and what we stand for." 
WRAD Health operations manager Mark Powell will be acting CEO from July 1. "WRAD Health is in good hands with skilled staff and a very supportive and dedicated committee of management," Mr Soma said.
 WRAD Health committee of management chairperson Helen Taylor paid tribute to Mr Soma, describing him as the driving force behind the organisation's commitment to improving health outcomes for the region. 
"Geoff came with fresh ideas and a great deal of experience in managing drug and alcohol-related issues and he has been terrific in his leadership role over the past 23 years," she said. 
"He has an uncanny ability to manage finances and he was able to support WRAD Health to develop many new programs to support people in our community. 
"Geoff was able to attract a variety of skilled and capable staff and juggle all kinds of different roles very successfully to ensure WRAD Health has moved forward." 
Mr Soma says he was most proud of developing WRAD's position in the community, its broad range of services and its ability to influence community perceptions about substance use. 
"There is now greater acceptance of substance misuse as a health issue and that has been incredibly important," he said. 
 "The community has embraced that and attitudes have improved for the better." Mr Soma said the development of integrated wrap-around services, including having clinical, medical, psychiatric, dual diagnosis and social workers based at the same centre, had been beneficial for the local community.
 In recent years, key improvements have included the development of outreach services for clients with substance misuse issues, the growth in medical and allied health services, including more GPs, psychiatrists, consultant psychologists, developing wall murals, documenting recovery stories, recruiting Paul Jennings and Archie Roach as patrons, and the introduction of an after-hours service. 
"I think it's great that we have a bulk billing medical practice providing accessible health care for clients," he said. 
Mr Soma will remain a strong campaigner for the Lookout Rehabilitation Centre. "People need to be supported within their communities," he said. 
 "The Lookout is a worthwhile project, especially for Indigenous clients who want treatment on country. 
 "I think we're getting close and that it will happen in the near future. "We need to keep pushing for this important service for our region and will continue to communicate with the Department of Health and other key political allies." 
He says the time was right to retire after his career had taken him overseas and across Victoria. "I have been doing this for a long time and have been a manager since 1985 in Melbourne, New Zealand and now Warrnambool," he said. 
"It's time to be doing other things, such as walking, gardening, reading, music, spending time with family and hopefully some travel." 
Working with people battling substance misuse issues can be challenging and stressful, but Mr Soma has always focused on the positives. 
"Regularly I hear something positive about what clients have achieved by using one of our services and we make a difference in our community," he said. 
"I think we contribute to the social fabric of the community in that we provide essential support so that people can affect change."
 Mr Soma started as WRAD director on August 2, 2000 but his career in the field stems back to 1984. Mr Powell, who has been operations manager for three years, will be acting CEO for 12 months. 
 "It is a significant time of change for the agency after a period of significant growth so I aim to consolidate on what WRAD Health has achieved and continue to advocate for a full suite of services to serve the needs of the community," he said.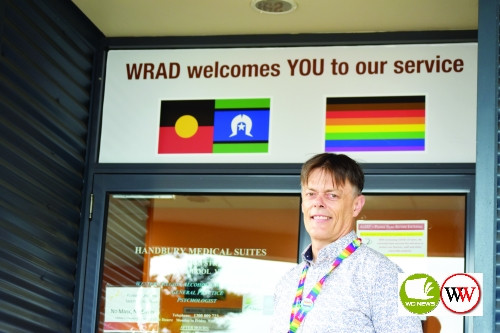 In good hands WRAD Health operations manager Mark Powell will serve as acting chief executive officer when Mr Soma retires. 
Most Popular