3 October, 2023
WRAD honours new patron
THE late Ruby Hunter will be honoured as a Patron of WRAD Health.
By Staff Writer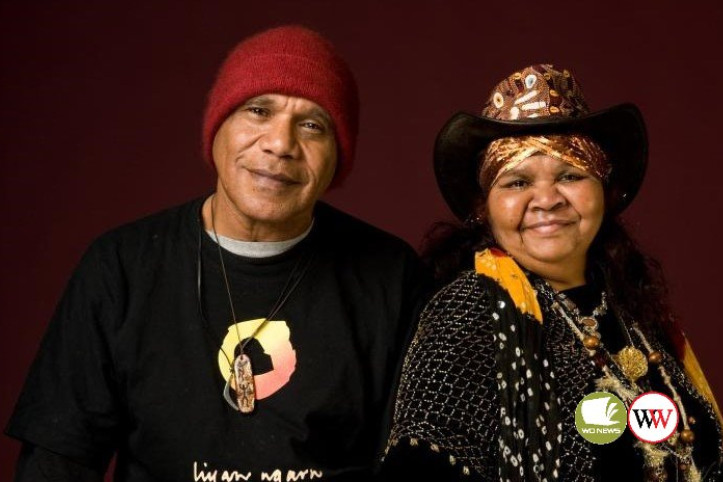 Following discussions with her family, WRAD Health announced the organisation was proud to welcome Ruby Hunter as a Patron of the centre that provides health related services in south west Victoria. 
Ruby is WRAD Health's third patron, joining her long-time partner Archie Roach AM and author Paul Jennings AM. 
WRAD Health will honour her name with recognition on the centre's honour board and on the WRAD Health website.
Recently-retired chief executive officer Geoff Soma, who instigated the recognition, said Ruby was a glowing example of what can be achieved through soul searching, grit and determination and love for her people and her family. 
"We celebrate her wonderful life and it is pleasing that Archie and Ruby's names will be embedded in WRAD Health's rich history, alongside Paul Jennings," he said. 
Ruby was an Indigenous singer, art performer, mother and song writer and was born in South Australia. 
She has also published children's fiction and poetry as well as a musical based on her life. 
Ruby, who died in 2010 aged 54, was part of the Stolen Generation and suffered many traumas over time. 
Her early teens were affected by substance misuse, homelessness and chaotic and painful memories. 
Throughout all of this she was a strong and proud Ngarrindjeri/Kokatha/Pitgantgatgara woman.
"Ruby Hunter rose above significant adversity and stood tall in her support for Aboriginal women, music and the arts," Mr Soma said. 
"She was a strong role model for young people suffering from issues related to substance misuse."
In her song "Down City Streets", Ruby highlighted alcohol abuse that she used to cope with her difficult life. 
In the line, "understand how street kids feel when they are put down," she spoke of her feelings and empathy for those struggling with life's challenges.
Mr Soma said WRAD Health acknowledged Ruby's family for allowing the centre to promote her as a beacon of hope and courage for clients and families. 
Her songs and story will encourage and inspire others along the recovery road. 
Most Popular